Hyundai Ioniq Continues to Dominate the Electric Market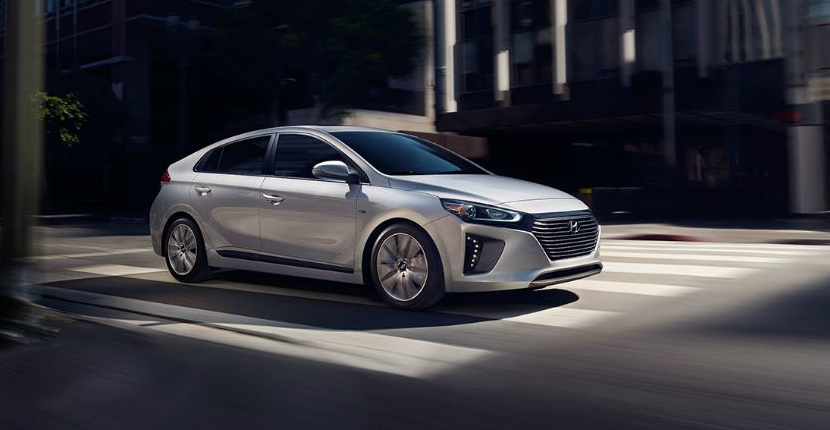 It is pretty safe to say at this point that it seems like the Hyundai Ioniq Electric holds a pretty dominating position over the South Korean EV market. I say this because the automaker's electric vehicle holds a whopping 80 percent market share over there, which certainly is quite a big deal. The Hyundai Ioniq Electric was first introduced to South Korea back in July and has since grabbed 57 percent of the South Korean plug-in market (i.e., 2,565 out of 4,464 units sold). The poor Kia Soul EV follows behind in second place, but this is a very distant second, as the Soul claims around 16 percent of the market (i.e., only 692 units sold). Now, the Hyundai Ioniq Electric does cost roughly around $11,000 more than its hybrid counterpart over in Korea, but this certainly balances out given the fact that that buyers of electric vehicles over in South Korea set themselves up to receive up to $18,000 in government subsidies for deciding to buy an electric vehicle instead of one powered by gasoline.
Now, this market dominance, while partly well-attributed to the fact that the Hyundai Ioniq Electric is an amazing vehicle, also may partially be attributed to the fact that vehicles like, say, the Tesla Model S—which has quite a large market over here in the United States—is not sold in South Korea. Too, it is perhaps also wise to point out that the aforementioned government subsidies program is only applied to electric vehicles that are able to charge within ten hours on a standard outlet. Therefore, this means that, even if something like the Tesla Model S were sold in South Korea, customers would not be able to receive such subsidy (which, obviously, lowers a bit of the incentive to spend so much on an EV). As of right now, the only EVs that qualify for this subsidies program in South Korea are the BMWi3, the Chevy Spark EV, the Nissan Leaf, the Kia Soul, and the Ioniq Electric. Given this, consumers over in South Korea have obviously chosen which they prefer, which the Hyundai Ionic Electric sitting firmly on top of the EV pile.
As far as specs go, the Hyundai Ioniq Electric packs up to 124 miles on a full charge. Too, drivers can expect an estimated 136 miles per gallon.
Keep checking back in here with us at Rosen Hyundai for more information with regard to the Hyundai Ioniq Electric. Too, while you are at it, why not stop by our location and sign up to test drive one of our many new lot vehicles? We can promise to do everything in our power to help you find the perfect vehicle!