These Two Hyundai Vehicles will Help you Stay Ahead of the Black Friday Shopping Crowd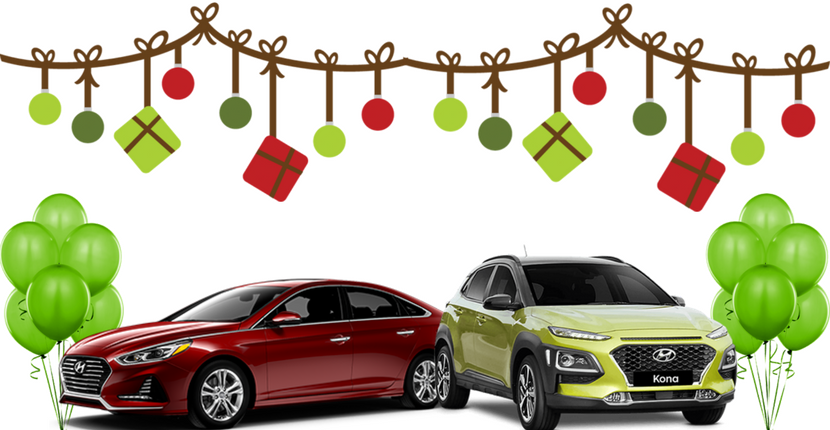 You've been saving up for weeks, making lists and checking them twice, and now the day has finally arrived: It's time to hit the stores for your annual Black Friday holiday shopping extravaganza. But during your preparations did you set aside some time to make sure your vehicle is ready to handle the most intense shopping day of the year?
At Rosen Hyundai, we firmly believe that when it comes to Black Friday shopping strategy, the vehicle you want on your team should definitely come from the Hyundai lineup. If you're looking for a car that can navigate crowded parking lots with ease, has ample cargo space for all your packages and bags, and offers a full range of comfort-enhancing features, then the Hyundai Sonata might just be your perfect fit.
The Hyundai Sonata was one of 2017's most popular Hyundai vehicles for a reason. The car received a top spot on Kelley Blue Book's KBB.com "10 Most Awarded Cars of 2017" list thanks to its exceptional design, engineering, technology and value. If they created a list for "Top 10 Best Vehicles to Slay Black Friday In," we can guarantee that the Hyundai Sonata would steal the #1 spot without even breaking a sweat.
"Even in one of the industry's most competitive classes, the Sonata continues to distinguish itself with dynamic style and luxury features at a best-in-class value," Brandon Ramirez, senior group manager for product planning at Hyundai Motor America, said in a recent interview. "We strive to provide our customers with 'better' and Sonata delivers on this commitment by innovating and exciting drivers with each new release. Customers are seeing that today as the 2018 Sonata is entering dealerships."
If the new 2018 Sonata isn't the best vehicle currently available at a Hyundai dealership near you, it's only because the 2018 Hyundai Kona is offering some stiff competition.
Black Friday shoppers take note–the newly upgraded Kona offers an exceptional powertrain which might just help you stay a step ahead of the holiday shopping crowds. Thanks to a standard Atkinson-cycle 2.0-liter inline four-cylinder engine, the Kona is capable of generating 147 horsepower and 132 lb-ft of torque when paired to a conventional six-speed automatic transmission. Those who need a bit of extra pep in their step can opt for Hyundai's turbocharged 1.6-liter inline four-cylinder engine for a total of 175 horsepower and 195 lb-ft of torque.
So before you hit the mall, stop by your favorite local Hyundai dealership to test out one of these all-star vehicles. Contact Rosen Hyundai today to find out about Black Friday deals–we'll be sure to let you know when and how you can save money on a new Sonata or Kona during the holidays.