Don't Neglect your Vehicle Maintenance Schedule – We can help!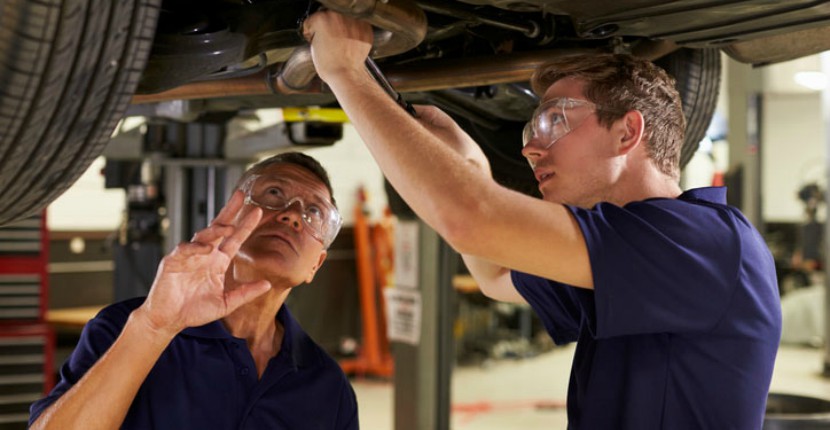 When was the last time you brought your vehicle to a Hyundai dealership near Carpentersville, IL for a routine service check-up? If you can't remember, then it might be time to double check your vehicle maintenance schedule. We're willing to bet that your beloved Hyundai is in dire need of a tune-up.
Luckily, maintenance schedule information for your specific vehicle make and model is readily available online. Hyundai Motor America provides electronic recommended maintenance schedules for each and every one of its vehicles made after the year 2000.
Maintenance schedules vary based on a number of factors including: the general model and year of the vehicle; the specific vehicle trim, engine and engine size; your daily driving conditions; the vehicle's mileage and your average monthly mileage. Obviously, the maintenance schedule crafted by the automaker isn't a one-size-fits-all kind of thing, but it is a fantastic guideline. You'll probably want to stick close to the suggested schedule until you figure out what sort of timeline tweaks work for you.
At Rosen Hyundai, we're dedicated to making vehicle maintenance fast, easy and totally painless.
In a rush? Our incredible service department proudly offers Express Lube services, ensuring that you can get your car in and out as quickly as possible. Our talented technicians can complete jobs efficiently without sacrificing the kind of skill and professionalism you expect from trusted Hyundai dealerships like Rosen Hyundai. Best of all: you don't even need an appointment. Walk-ins are totally welcome.
Of course, we completely understand that some people may prefer a more structured approach. That's why we've made it simple for you to book a service appointment online. And when you arrive, we guarantee that you'll receive the latest available specials for your vehicle. At Rosen Hyundai, you can rest assured that you're getting the most affordable prices in town.
While you wait for your vehicle to be serviced, enjoy free Wi-Fi access and a quiet atmosphere. Many of our clients take advantage of our waiting area to catch up on work, answer emails or simply enjoy a break from the daily grind. Kick back, sink into one of our comfortable seats and maybe even snack on a free cookie. But chances are, you won't have much time to soak up the amenities our waiting area has to offer since our service techs are some of the fastest in the business.
As a bonus, we'll even wash your car for free after the maintenance is done!
Check your vehicle's maintenance schedule today. Don't forget–it's always cheaper to pay for routine preventative maintenance than to wait for something to go wrong with your car. Let Rosen Hyundai help. Give us a call today to set up your next service appointment.