Hyundai's Best Green Car of the Year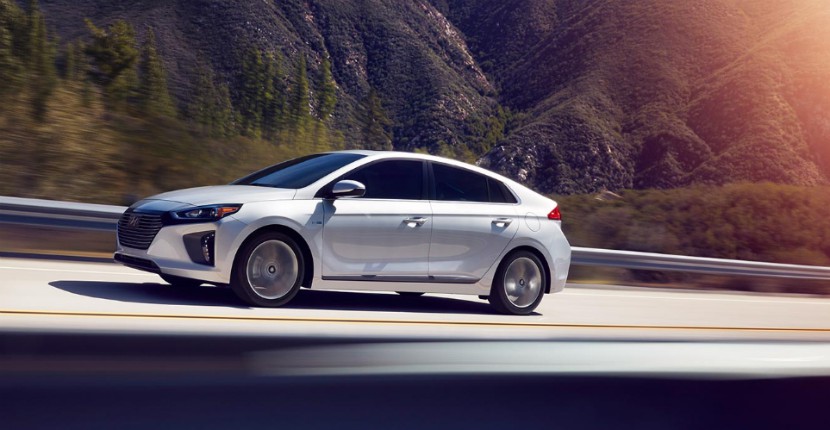 The desire for vehicles to be more "green" has gone up in the past several years, and automakers are answering the call for more environmentally friendly vehicles.
One of these environmentally friendly vehicles is the Hyundai Ioniq. This vehicle actually has three differently environmentally friendly options for you. You can get the Ioniq in an all-electric version, a hybrid version and a plug-in hybrid version. This is probably one of the reasons why the Hyundai Ioniq was named the best green car of the year!
Al Bawaba Business tells us about the IONIQ Hybrid, "The impressive components of the Hyundai IONIQ hybrid's aerodynamic body are ideally designed to work seamlessly together, matching an efficient gasoline engine, an electric motor and a lithium-ion polymer battery to make driving not only sustainable and economic but also fun. With a drag coefficient of just 0.24, the Hyundai IONIQ delivers an exceptionally smooth ride and also features a responsive six-speed dual-clutch transmission, enabling quicker and more precise gear-shifting for a dynamic drive."
It is clear the Ioniq Hybrid is a great option, but what about the electric vehicle?
Our Community Now discusses the electric version of this vehicle, "As for the actual green performance of the Ioniq, the all-electric version can take you 124 miles on a full charge, the plug-in hybrid variant will do 27 miles on electrons, and the hybrid achieves an industry best of 59 highway mpg."
If you are looking to upgrade to a more eco-friendly vehicle, the Hyundai Ioniq is a great option for you because it was named Best Green Car of the Year at the Wheels Car of the Year Awards!
Looking to upgrade to a new Hyundai? You can do so at Rosen Hyundai because we are a Hyundai dealership near you. We have a wide selection of vehicles, so we can help you find the perfect vehicle for your lifestyle.
If you are looking to upgrade to a SUV, you can check out the 2018 Hyundai Kona, the 2018 Hyundai Santa Fe Sport, and more. We also have a wide selection of cars including the Hyundai Elantra and the Hyundai Sonata.
If you want to check out the best green car of the year, you can check out our selection of 2018 Hyundai Ioniq vehicles online, and stop in for a test drive today. We look forward to helping you upgrade at Rosen Hyundai!