A Hyundai Crossover that Goes Above and Beyond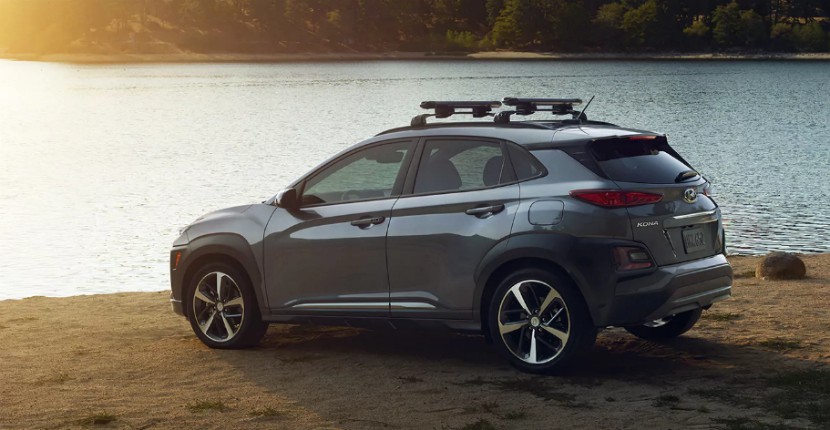 The Hyundai Kona is a new model for Hyundai. Hyundai is in the midst of expanding their crossover lineup because small crossovers and SUVs are becoming very popular. The 2018 Hyundai Kona is a great SUV option because it gives you a lot of great features for a very affordable price. Check out more of what makes the Hyundai Kona great below.
First, let's take a look at the performance of this new Hyundai crossover. You have two different choices for your engine option on the Kona. The lower trim levels get the 2.0-liter four-cylinder engine that gives you 147-horsepower and 132 pound-feet of torque. The more powerful engine option is a 175-horsepower, 1.6-liter turbocharged four-cylinder engine that gives you 195 pound-feet of torque.
Next, let's look at safety. The Providence Journal describes some of the Kona's safety features, "It offers such modern safety installations as forward collision warning and braking, lane-keeping assist, rear cross traffic alert, blind-spot collision warning and driver attention warning. Though included for improved handling on curving roads but which also qualifies as a safety feature, the Kona offers torque vectoring braking, which selectively applies the inside brakes to ease cornering."
There are four different trim levels on the Hyundai Kona, and they each give you slightly different features. The base level is the S, then you have the SEL, Limited and Ultimate.
Some of the features found on this vehicle include an 8-inch center touchscreen, Apple CarPlay, Android Auto, a wireless smart phone charging and more.
According to the Providence Journal, "Typically with Hyundai, the new Kona is uncommonly well equipped. On the tested Ultimate model, they included LED gauges, a power driver's seat, heated leather seats, motorized sunroof, automatic climate control, 18-inch alloy wheels and an innovative head-up display screen that rises from the dashboard and offers comprehensive information on a screen mounted in the driver's line of sight."
As you can see, the Hyundai Kona offers you a wide variety of great features as well as a good driving experience. It is also an affordable vehicle, starting at a price of around $20,450. With the 2018 Hyundai Kona, the designers went above and beyond. You get some amazing features and a great vehicle at an affordable price.
If you want to upgrade to a new Hyundai vehicle today like the Hyundai Kona, you can do so at Rosen Hyundai. We are your Hyundai dealership, so stop by today.
Looking for a Hyundai dealership near you? Look no further than Rosen Hyundai. We have a great selection of vehicles including new Hyundai models for sale like the Hyundai Kona. You can upgrade to a new crossover today at Rosen Hyundai.