Will we finally see a Santa Cruz pickup by 2020?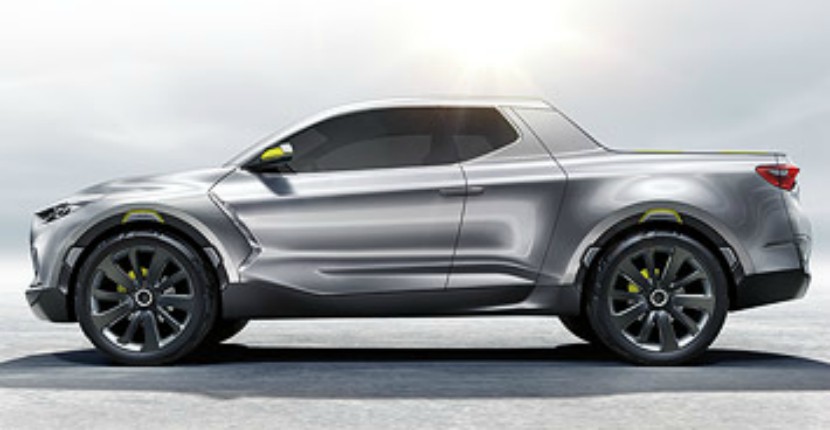 The elusive new Hyundai Santa Cruz pickup truck may finally make its way to a Hyundai dealership near you by 2020. The automaker finally confirmed that the new vehicle will make its way onto the production line this year, but details about the hotly anticipated Hyundai pickup are still scant.
According to industry insiders, demand is high for a new pickup. In 2016, then-CEO Dave Zuchowski revealed Hyundai research demonstrating that the automaker would be likely to move between 50,000 and 70,000 pickups per year. And with the market trending towards bigger cars as more and more families reap the benefits of lower gas prices, expanding Hyundai's reach into the pickup segment simply makes sense.
But why has development on the new Hyundai Santa Cruz taken so long? The answer is simple: perfection doesn't happen overnight.
Slated to compete directly with the Honda Ridgeline, the forthcoming Santa Cruz crossover pickup will give drivers all the comfort and efficiency of a sedan driving experience combined with the practicality offered by owning a pickup truck. The crossover pickup (called a "lifestyle truck" in some industry circles) is expected to offer remarkable fuel efficiency and exceptional utility. We anticipate that the vehicle will come with a full range of stunning powertrain options as well.
Brian Smith, chief operating officer of Hyundai Motor America, confirmed that the Santa Cruz pickup will be a four-door truck capable of seating five. The truck will be based on the Tucson compact crossover, one of Hyundai's best-selling vehicles.
Attendees at the 2015 North American International Auto Show will remember how much buzz the truck received when the automaker debuted a concept version of it on the show floor. Immediately, Hyundai fans were demanding to know when the car would hit the production line. But, ironically, the automaker's huge range of vehicles for sale meant that putting a new vehicle into production just wasn't in the cards at the time.
"We love it," Smith said in response to questions about when the new Santa Cruz would materialize at Hyundai dealerships. "We talk about it a lot [but] we have a lot of product development going on. We need to prioritize."
Now, Hyundai is finally ready to turn the Santa Cruz crossover pickup truck into a reality. We don't currently have any information on how the truck has evolved since the 2015 concept was revealed, but we're confident that the Santa Cruz will represent yet another huge win for Hyundai.
But you don't need to wait until 2020 to check out the new Hyundai cars for sale at Rosen Hyundai. Visit us today to find out what's fresh and hot on our lot, get the scoop on the latest deals and don't be afraid to take all your favorites out for a test drive.