5th Generation Hyundai Sonata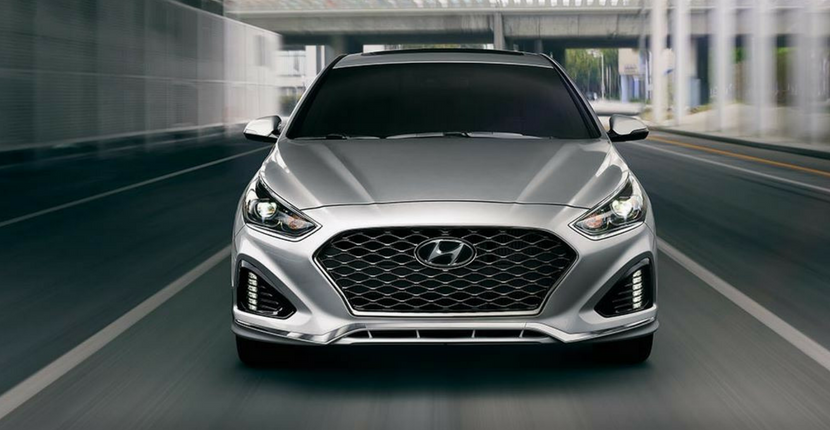 There is a lot to love about the Hyundai Sonata. It is a vehicle that gives you a good performance, it has user-friendly technology, it is comfortable, and it is a good-looking vehicle. The 5th generation Hyundai Sonata has been around for a while, but it still ranks highly in midsize cars because it is an excellent vehicle option for you. Learn more about the 5th generation Hyundai Sonata below.
According to David Tracy at Jalopnik, "At the 2005 Detroit Auto Show, Hyundai introduced its fifth-generation Hyundai Sonata, a vehicle whose looks were not just leagues nicer than its predecessor's, but which have withstood the test of time and are still lovely 13 years later."
The Sonata is a good-looking vehicle, but it has more than just good looks going for it. The Hyundai Sonata has also given you a great interior since it came out with its 5th generation. You get the comfort and space you need.
You also get the performance you need in the 5th generation Sonata. For 2018, the Hyundai Sonata offers you three different engine options so that you can find the performance you need. This vehicle comes standard with a 2.4-liter engine that gives you 185-horsepower. You also have a 178-horsepower, turbocharged 1.6-liter four-cylinder engine, and a 245-horsepower, 2.0-liter four-cylinder engine.
This vehicle does receive some upgrades for the 2018 year. Car and Driver describes some of these upgrades, "The Sonata enters 2018 with a mid-cycle refresh that includes sharper styling, better standard features, and a newly available eight-speed automatic transmission paired exclusively with the turbocharged 2.0-liter inline-four. The previous version's rather generic design is ditched in favor of an aggressive front end and a cleaner-looking backside. The interior receives subtle changes to the center stack and steering wheel, and a 7.0-inch touchscreen with Apple CarPlay and Android Auto is standard. Blind-spot monitoring and rear cross-traffic alert are standard, too."
Looking to upgrade to a 2018 Hyundai Sonata? This is a great car that could be a great fit for you and your lifestyle.
If you are looking for a Hyundai dealership near you, look no further than Rosen Hyundai. We can help you upgrade to the new Hyundai vehicle you are looking for. We have a wide selection of new Hyundai models for sale like the Hyundai Sonata. You can also check out our other inventory including great SUVs like the Hyundai Santa Fe and the Hyundai Tucson.
Come down to Rosen Hyundai today to upgrade to your next vehicle. We are your Algonquin Hyundai dealer, so stop in and see us! We are located at 771 South Randall Road in Algonquin, IL. We look forward to seeing you.