2018 Hyundai Elantra Eco Leaves High-Efficiency Competitors In The Dust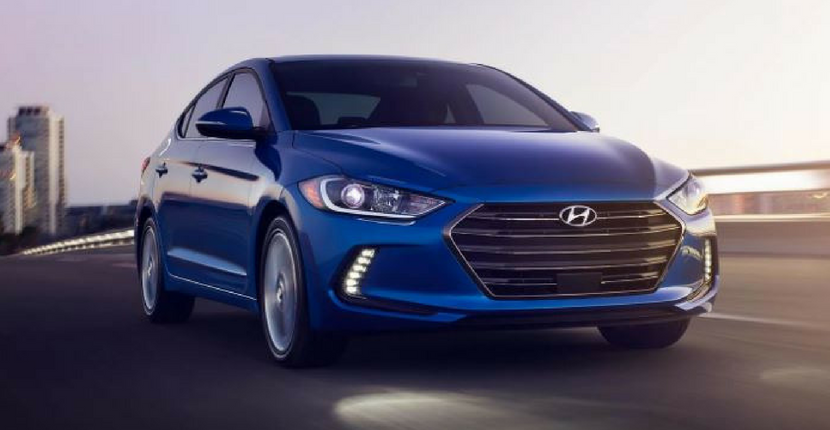 Not everyone needs to ride around town in a giant, gas-guzzling monster truck. Some of us are looking for something a little more sophisticated, something a little cozier, something with an EPA mileage rating that we can brag to our friends about. If that sounds like you, then ask your favorite local Hyundai dealership about the 2018 Hyundai Elantra.
The 2018 Elantra sedan's Eco trim level gets 40 miles per gallon on the highway, drives like a dream and looks like it's worth twice what you paid for it.
With an exterior design that's often described as "eye catching," the Elantra is every bit as stylish as any high-end luxury vehicle on the market today. Dazzling, unique headlamps and a gorgeous grille set the Elantra apart from the pack and 15-inch tires plus LED daytime running lights put it a cut above the other vehicles in its segment.
Inside, drivers and passengers will enjoy some of the most comfortable seating available at a Hyundai dealership near you. The Elantra's seats are roomy, leaving plenty of space for long legs and tall friends despite the vehicle's compact size. Although the car doesn't rely on frills to elevate its appearance, the Elantra does come with a few bells and whistles, including a leather-wrapped steering wheel and shifter knob, heated front seats, folding rear seats and an exceptionally large trunk.
Of course, any new Hyundai for sale is going to be scrutinized for its engine options. The Elantra stands up to even the pickiest drivers with its 1.4-liter turbo 4-cylinder engine. When paired with a 7-speed automatic transmission, the Elantra gets 128 horsepower and 156 lb.-ft. of torque–more than enough power to get the job done without sacrificing efficiency.
The car's official fuel mileage numbers are 32 city/40 highway/35 combined. With numbers like that, it's easy to see why the Elantra beats out all the main competitors in its segment, including the Mazda 3, Kia Forte, Toyota Corolla and Chevy Sonic.
If you're worried that the Elantra won't be sporty enough for your liking, simply engage the vehicle's Sport Mode for an amped up version of the car's already impressive handling. And don't be afraid to really let her rip–the Elantra is fully stocked with safety features, including electronic stability control with traction control, a rearview camera with dynamic guidelines, blind spot detection with rear cross traffic alert, and anti-lock brakes with brake assist.
Are you sold on the 2018 Hyundai Elantra Eco? Still on the fence? The friendly staff at Rosen Hyundai is here to help you decide whether the new Elantra is the best fit for you.
Come visit us today, get answers to your burning questions, and take the Elantra out for a ride around the block.