Hyundai Santa Cruz Pickup Slated for 2020 Launch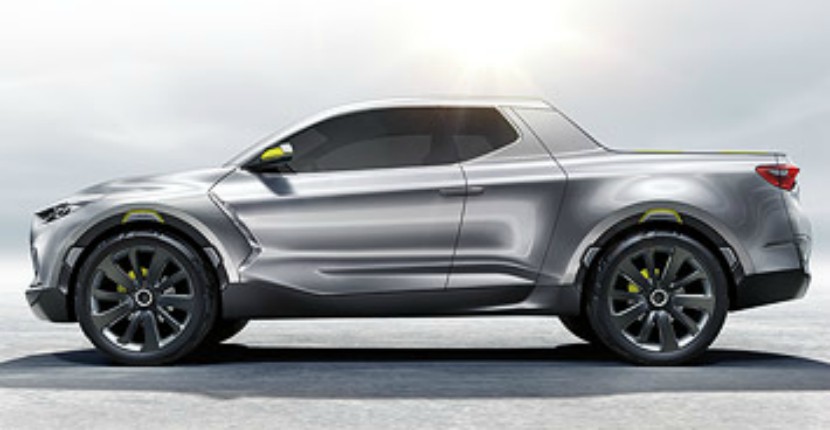 Hyundai is in the process of expanding its lineup. The Hyundai Santa Cruz is on its way to you soon. What is the Santa Cruz? This vehicle will be a crossover truck. In many ways it draws inspirations from SUVs and crossovers, but this will be a pickup. Learn more about the Hyundai Santa Cruz below to see if you will want to upgrade.
According to CNBC, the Santa Cruz will be "Targeting what it has described as "Urban Adventurers," the production Santa Cruz is expected to be the lone entry into the compact pickup segment that effectively disappeared several decades ago, in part due to hefty tariffs on imported trucks. Hyundai will still face those challenges, and potentially a rival from Ford."
The Hyundai Santa Cruz will have a unique design for you. This vehicle will be based on the Hyundai Tucson compact crossover, but it will be turned into a truck. This means the Santa Cruz will not be a large truck but a more compact one.
What will the Hyundai Santa Cruz have under its hood? Well, exact details are not known yet, but this pickup could be the home of a 1.6-liter four-cylinder engine or could feature a naturally-aspirated 2.4-liter four-cylinder engine. The turbocharged engine option produces 201-horsepower and 195 pound-feet of torque in the Elantra Sport, and the 2.4-liter produces 185-horsepower and 178 pound-feet of torque in the Hyundai Sonata.
In terms of price, Car Scoops speculates, "One of the more interesting items in the report is the suggestion that Hyundai is targeting the Santa Cruz at consumers who are under 30 years old. To help appeal to these buyers, Hyundai will reportedly keep prices affordable.  This could mean the truck will undercut the Nissan Frontier which starts at $18,990."
We don't know a lot about theHyundai Santa Cruz,  but we will give you more details when we find out. The Hyundai Santa Cruz is an exciting new vehicle that should be headed your way soon. However, if you are looking to upgrade in the meantime, there are a lot of great 2019 Hyundai models for sale at Rosen Hyundai.
If you are looking for a new Hyundai for sale, come down to Rosen Hyundai. We have an excellent selection of 2019 Hyundai models for sale, so you can upgrade to a vehicle that is great for you. Rosen Hyundai is your Algonquin Hyundai dealer, so stop by and see us today.