All New Hyundai Palisade Looks to Be a Midsized SUV Contender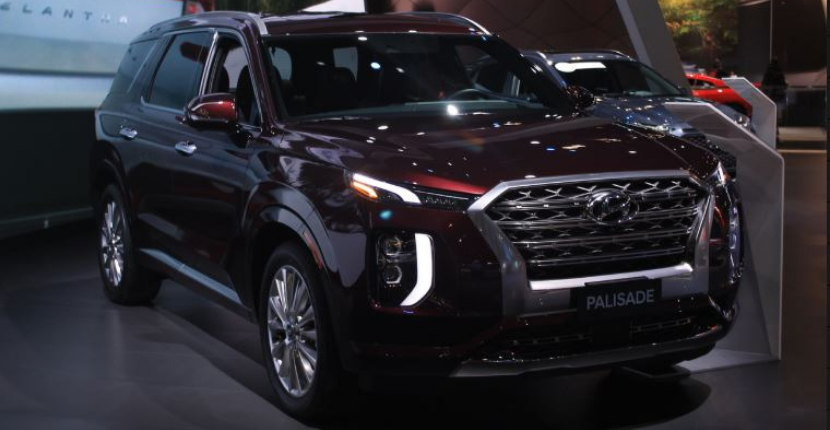 Attendees at the Chicago Auto Show this past weekend were awe-struck looking at the new vehicles that will be available this upcoming year, but one vehicle stood out among the rest – the 2020 Hyundai Palisade!
This midsize SUV is a competitor among the Ford Explorer, Honda Pilot, Kia Sorento, Toyota Highlander, Nissan Pathfinder and Subaru Ascent, giving some of these SUV's a run for their money. Features distinctively unique to the 2020 Hyundai Palisade include its big grille and tall hood. Because the automaker's goal is to give the new Palisade a road presence that is bold and demanding, the automaker also includes flared fender and vertical LED taillights in its design, which make its appearance extremely muscular.
The inside of the all-new Hyundai Palisade is just as striking as the outside. This SUV seats up to eight passengers. Not only does this SUV include a third row of power folding and unfolding seats that recline, but the seats are also ventilated and dressed in quilted Nappa leather. Additionally, the inside of the 2020 Palisade comes standard with seven USB ports and 16 cup holders.
The interior of the 2020 Palisade also includes the most up-to-date technology while still maintaining its reputation of being the most user-friendly. Included in the 2020 Hyundai Palisade is 10.3-inch touchscreen system. Not only does this system come with necessary on-screen information, but it also projects useful information onto the windshield so drivers can keep their hands free and their eyes forward. Projected information includes speed, cruise control, navigation, speed limits and audio data.
Further, this vehicle utilizes a 3.8L V6 engine that produces 291 horsepower. This engine is also paired with an eight speed automatic transmission, and includes front- or all-wheel drive. Drivers can also start this midsize SUV's engine with just the push of a button. In addition to this powerful engine, the 2020 Palisade include many necessary safety features. These include forward collision warning, automatic emergency braking with pedestrian detection, blind spot warning, rear cross traffic warning with automatic braking and Hyundai's Safe Exit Assist.
With features like these there is no wonder why Chicago Auto Show attendees were mesmerized by the Hyundai's 2020 Palisade! The 2020 Hyundai Palisade goes on sale in the United States this summer and the price has yet to be announced. Click here for more information about 2019 Hyundai models, as well as the new Hyundai Santa Fe from your Algonquin Hyundai dealer.