2019 Hyundai Veloster Review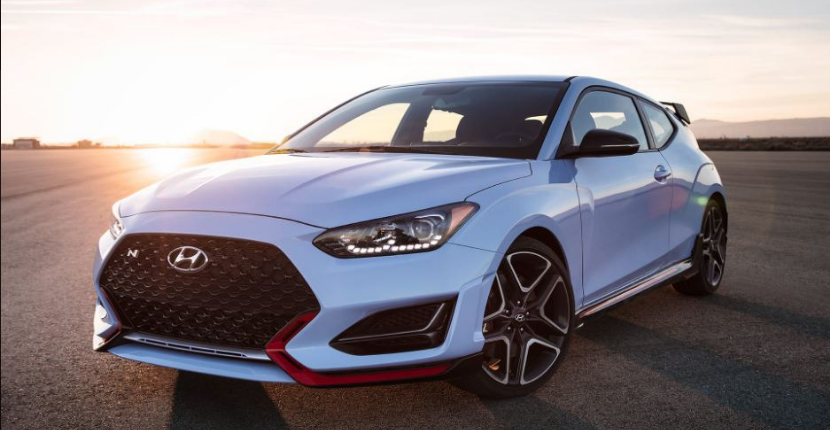 Just when you thought Hyundai has done all they can to better improve the quality of their vehicles, they come out with the 2019 model of the Veloster. Some would say that this year's model has advanced an entire generation since its' last one. Find out what we're saying at Rosen Hyundai, your Algonquin Hyundai dealer.
This three-door hatchback has a new style both inside the vehicle and out. From the outside, you can choose from some pretty nice color options such as Ultra Black, Chalk White, and the famous Racing Red. The mesh grill in the front with a front splitter, side sills, and red brake calipers make this vehicle stand out among others on the road.
This 2019 Hyundai model is 0.8 inches longer and 0.4 inches wider than the last, but still rides on the same 104.3-inch wheel base as the previous Veloster models. Because the top of the roof steeps more, you gain an extra 0.6 inches of headroom inside the vehicle.
The MSRP of the vehicle starts out at $27,785 and adjusts up depending on the package and equipment you choose to add to your vehicle. A performance brand on the Veloster N is worth $2,100 that ups the 2.0-liter twin turbo-four's horsepower from 250 all the way to 275 HP at 6,000 rpm. There is a lot that comes with this six-speed manual transmission and it shows.
The inside comes equipped with a 60/40 split folding rear seat, automatic headlights, LED timing indicator, 8-inch touchscreen display, and an 8-speaker infinity premium auto system. You thought that was it? It comes with a satellite radio, Apple CarPlay/Android Auto, Bluetooth, and a rear-view camera.
The 2019 Hyundai Veloster is a performance car that you must get your hands on. The added specs, higher performance, and accelerating capabilities allows this vehicle to stand out amongst its' competitors on the road.
Looking to get your hands on a new Hyundai for sale? Visit a Hyundai dealership nearby today and ask us about our new 2019 models like the Veloster. We have hundreds of new and pre-owned vehicles waiting for a test drive today. We look forward to serving you.