2019 Hyundai Ioniq Hybrid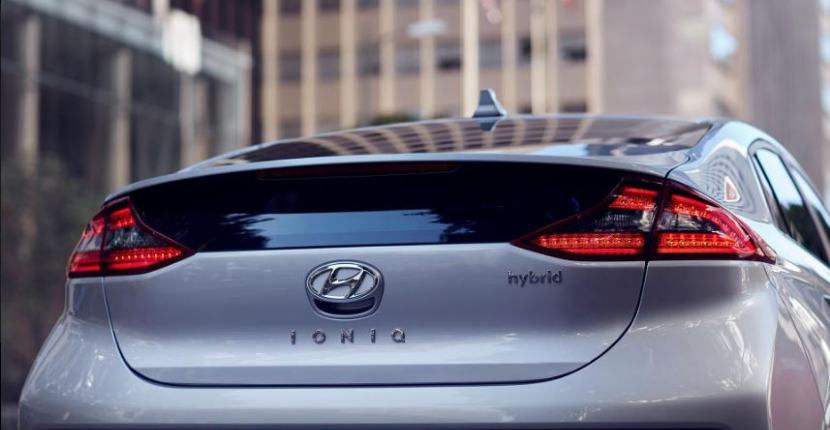 If someone asked you, "What's cooler than a Prius?" would it take you a long time to come up with an answer? If you're like most people, you could probably think of many things that are cooler than a Prius. Well, Hyundai may have created the correct answer to that question. The 2019 Hyundai Ioniq Hybrid is a comfortable, safe and powerful hybrid that you won't be embarrassed to drive.
The 2019 Hyundai Ioniq Hybrid seats up to five people with enough legroom to keep all passengers comfortable. This sedan also does a great job of keeping outside noises from entering the interior. Drivers and passengers will be kept cozy and relaxed wherever the road ahead takes them.
It's also important to drive a vehicle that will keep you safe. Luckily, the 2019 Hyundai Ioniq offers numerous safety features to do just that! The safety features available include Brake Assist, Daytime Running Lights, Stability Control, Traction Control, Child Safety Locks and a full set of interior air bags.
In addition to the many useful safety features available in the 2019 Hyundai Ioniq Hybrid, this sedan also includes many technological features as well. These features include Variable Speed Intermittent Wipers, Automatic Headlights, Bluetooth Connection, Steering Wheel Audio Controls, Adjustable Steering Wheel, Trip Computer, Keyless Start, Cruise Control, Security System, Engine Immobilizer and a Back-Up Camera.
The 2019 Hyundai Ioniq Hybrid lets you go the distance. This sedan gets 58 MPG thanks to its electric fuel. In addition to its great mileage, the 2019 Ioniq also lets you be a powerhouse on the street. This sedan utilizes a 4-cylinder engine that is paired with a 6-speed transmission with Dual Shift Mode.
Want to see the 2019 Hyundai Ioniq Hybrid up close and personal? Just stop by your Algonquin Hyundai dealership to view this powerful hybrid – it's that easy! While you're there, you can view the 2019 Hyundai models for sale and the new Hyundai models for sale. You're Hyundai dealership has got you covered for whatever vehicle you are in the market for.