Come Celebrate Service With Us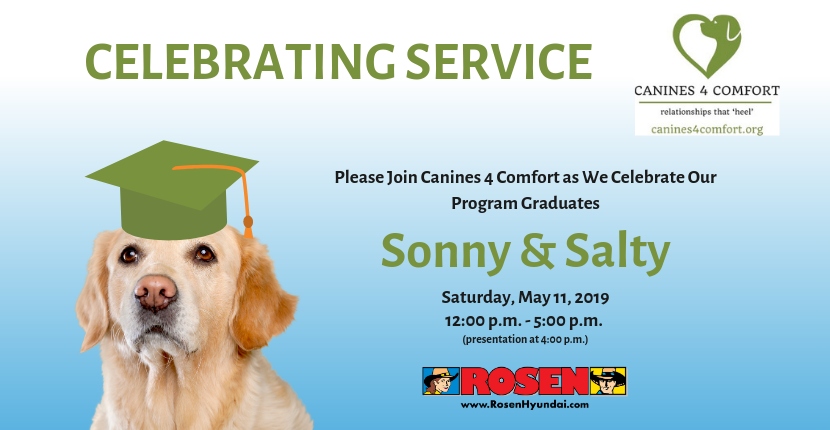 Please join us Saturday, May 11th from 12pm-5pm at Rosen Hyundai as we celebrate the Canine 4 Comfort graduates, Sonny and Salty! Don't miss out on the food, drinks, prizes, and cute dogs! Be sure to join the fun!
Canine 4 Comfort dogs are professionally trained assistance dogs who support children, adults, and veterans with disabilities. The training of these dogs begins when they are only puppies. The dogs master over 40 commands to help their human partner live more independently while providing loving companionship. Rosen Hyundai of Algonquin supports Canines 4 Comfort and is excited to be a part of this amazing graduation!
We look forward to seeing you there!