The 2019 Hyundai Kona Iron Man Edition Makes Marvel Car Universe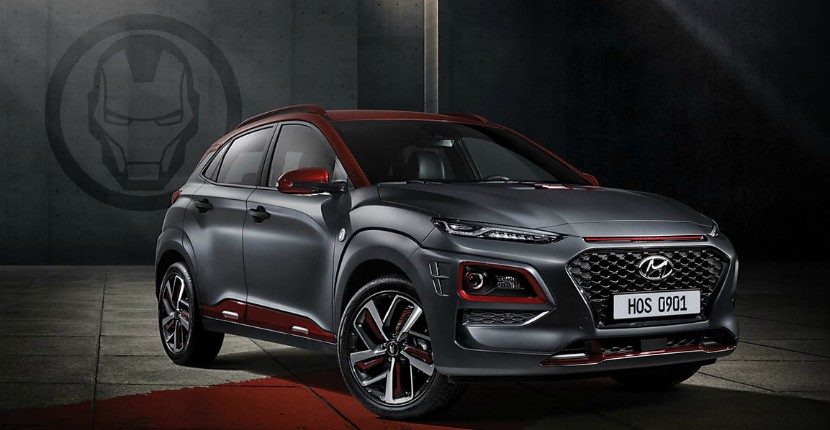 No one thought it was possible, but the 2019 Hyundai Kona Iron Man edition exists! The automaker surprised everyone by releasing a 2019 special addition Kona that was designed after the Marvel Iron Man movie. Just like the movie, fans are raving about the Kona's new limited time only design. Check out why below.
Exterior Look:
The exterior of this limited edition, small SUV features matte grey paint, glossy red accents, enhanced LED lighhting, Iron Man emblems, engraved headlamps, Iron Man center caps on the wheels, dark-chrome front grilles, and an Iron Man mask painted on it's roof.
Interior Look:
The excitement doesn't stop there- the inside is just as cool as the exterior. The interior of this vehicle oozes Iron Man too! Unique features include red accents, Tony Stark's signature on the center console, a new shift lever, and a new gauge face.
Consensus says that this vehicle is everything it is cracked up to be and more. Make sure to catch a glimpse of this new vehicle before it is gone.
For more information about the 2019 limited Iron Man edition Hyundai Kona, click here. Make sure to stop by and browse our extensive selection of Hyundai vehicles for sale today.