2020 Hyundai Palisade Includes Motherly Features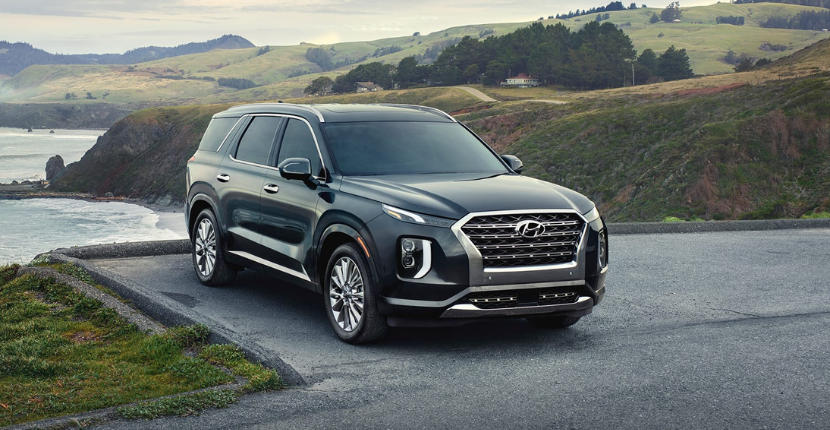 Hyundai is back at it! The automaker's 2020 Palisade includes all of the best features and accessories of the season including some new offerings. Among these include tech and safety features that provide parents an enhanced driving experience. And at a starting MSRP of only $31,550, it is a budget-friendly three-row SUV option.
One of the new bells and whistles on the 2020 Hyundai Palisade is Quiet Mode. One easy button turns off all the speakers in the back of the Palisade so kids can nap while the adults can relax to some tunes in the front. Additionally, seven USB ports are littered throughout the cabin for passengers to access at any time.
Another feature perfect for moms and dads is Driver Talk. If you are in the new Palisade and need to quiet some noisy passengers down all you need to do is enable Driver Talk and speak normally. Any audio will quiet and the driver's voice will be enhanced so that all riders, even in the back third row, can hear clearly!
In addition to all the technological features, the 2020 Palisade has safety features to keep your family and friends protected no matter where the road takes you. Sensors tell drivers when a vehicle is approaching from the rear and specify which blind-spot they are in. Plus the Blind View Monitor feature provides dual cameras giving one tons of visibility into what is all around them. The view is shown on the instrument panel on the left or right depending on which turn signal is switched on. This feature is especially helpful when driving next to or turning across bike lanes.
Another noteworthy safety feature in the new Palisade is Safe Exit Assist. This initiates a chime noise when a door is about to open into the path of any oncoming vehicles. It's a great addition to give parents better peace of mind as their children exit the SUV in busier areas.
The 2020 Palisade includes cool driving features, too. This vehicle has six driving modes, making all terrains easily accessible and drivable. So, not only will you be able to use all the great interior technology while traveling, but you will also be able to drive on any terrain. A great feature for family-friendly cross-country road trips!
Click here for more information about the 2020 Hyundai Palisade, or find stop by your local Hyundai dealer, Rosen Hyundai in Algonquin, to see this family-oriented SUV in person.