Hyundai Makes the 2019 Santa Fe a Safer and Smoother Ride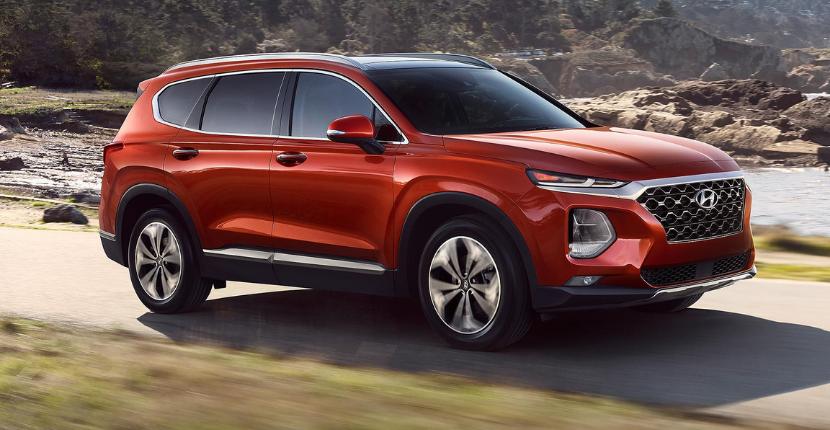 Hyundai's Santa Fe is one of the automakers' best SUVs to date. Although this vehicle is loved among many, it is hard to argue that its brand new update for 2019 isn't the best one yet. Some would say it is the vehicle of the summer!
One reason is that the 2019 Santa Fe was named the Highest Ranked Midsize SUV in Initial Quality by J.D Power, because this SUV makes driving safer and more convenient.
Plus not only does this two-row SUV seat five, but it also has increased length and width, as well as an extended wheelbase. These changes are giving passengers a more comfortable experience, which includes a smoother ride and it reduces noise levels.
The 2019 Hyundai Santa Fe comes standard with a 2.4L four-cylinder engine that is paired with an eight-speed automatic transmission. This engine produces 185 horsepower and 178 pounds per feet of torque.

Safety is Key
We can't forget about some of the functional safety features that the Santa Fe boasts. Among these features is collision avoidance, lane keep assist, blind-spot monitoring and parking guidance.
In the 2019 Hyundai Santa Fe, a new rear occupant alert system is available. This feature reminds drivers to check the rear seat before getting out, in case an occupant is still on board. If the system detects movement in the back seats after the driver exits and locks the doors, it will send an alert to the driver's smartphone and honk the car horn. It's a great feature for those with pets or small children.
Another safety feature that the new 2019 Santa Fe includes is Hyundai's first standard Safe exit assist system. This technology protects passengers from opening a door if a vehicle is approaching from the rear of the car by alerting them with a chime noise.
Click here for more information about the Hyundai Santa Fe or visit your Algonquin Hyundai dealer to learn more about some of the best Santa Fe deals of the summer.