A Look Back at The Hyundai Sonata: 1986 to Today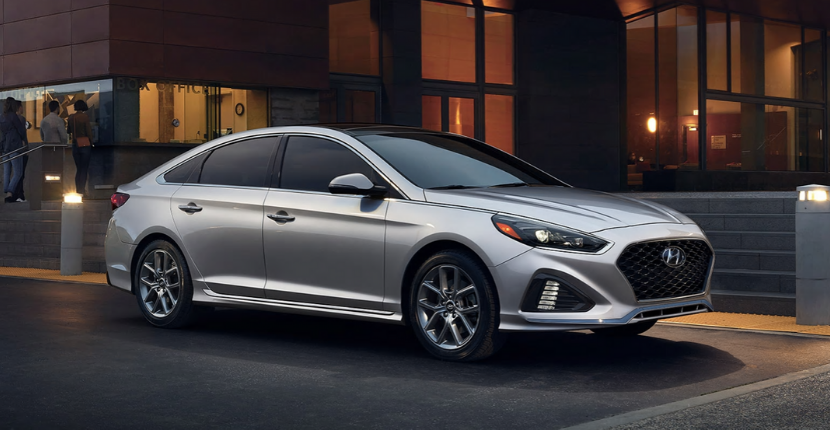 The Hyundai Sonata has achieved many things throughout its mid-sized life. From its inception in 1985, this car has become extremely sought after. Below details a few reasons why this car has been a long-time Hyundai staple.
Sonata Debut: 1986-1988
The Hyundai Sonata was launched in 1986. Initially, it was only available overseas.
U.S. Arrival: 1989-1994
The Sonata during these years was a solid mid-size sedan offered at a sound price point. A 4-cylinder and 6-cylinder engine were both available and these versions were now available in the United States. In 1989 the Sonata had huge sales of 34,146 units! Plus the Sonata went 0 to 60 mph in only 9.9 seconds. It could certainly accommodate anyone with a need for speed.
New Enhancements: 1995-1998
Now in its third generation, the Hyundai Sonata grows slightly in its wheel-base but is still smaller than many traditional American sedans. However, compared to competitors it has the fastest 0 to 60 mph time. This helped the model have a fantastic sales year in the U.S. in 1997 with 22,128 units.
Touch-Ups that Count: 1999-2005
The fourth-generation Sonata received one of the best style updates of this life. One update being the power train. This generation Sonata used a 2.5L V6 engine that produced 181 horsepower. This powerhouse made it possible for drivers to hit the open roads. Another thing this Sonata had going for it was a tremendous warranty. With the guaranteed 10-year/100,000-mile powertrain warranty, you couldn't go wrong! These things helped Sonata gain popularity in the early 2000s and reach U.S. sales of over 100,000 units.
Higher Sophistication: 2006-2010
Major interior details and a refined V6 engine are the main differences in the fifth-generation of the Sonata. During these years Sonata sales were steadily on the rise.
A New Stylish Sonata: 2011-2014
Exterior styling was the focus of the sixth-generation Sonata.
The roof had a more coupe-like feel and other exterior features had graceful lines to match. Under the hood, this Sonata downsized its engine's size but had turbocharged power! Also during this time period, a hybrid Sonata debuted giving drivers 11 more miles per gallon than the traditional version.
Refined Style: 2015-2019
The Sonata underwent a brand new refresh in 2015. This model now had an entirely new back seat and cargo storage area providing a lot of space! After this new update, the back seat and truck became the Sonata's trademark. In 2016, a Sonata plug-in hybrid became available enhancing the model's scope.
The Future of Sonata: 2020 and Beyond
Although many are focused on SUVs these days the new eighth-generation Sonata is a superb vehicle. Its style is hard to match and the new look does not cost consumers a luxury price. It has great tech features including being able to lock and unlock the vehicle with a few taps on your smartphone. It has an interior display comparable to an Audi too!
Interested in checking out the latest new Sonata models? Visit your Algonquin Hyundai dealer to view this iconic car in person!