2019 Hyundai Elantra Limited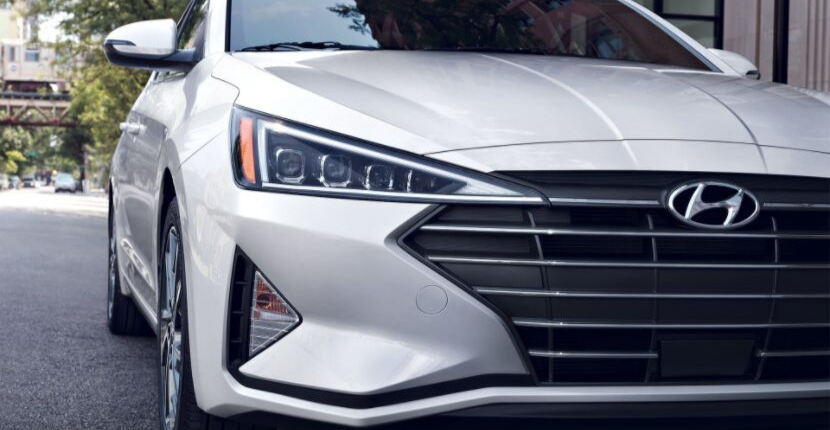 The Hyundai Elantra originally came out in 1991, so this vehicle has been around for a while. However, the Hyundai Elantra just went through a refresh for 2019. Find out more about the changes made to this vehicle below.
The Hyundai Elantra fits into the compact car segment. This vehicle is a four-door sedan with exterior features like triangular LED headlamps, a large front fascia, and an integrated spoiler lip making it look sharp from the front to the rear. This vehicle has a sporty look on the outside, but it also has a lot to offer you on the inside.
According to Forbes and reviewer Jason Fogelson, "Where Elantra excels is content. The standard features and equipment list on the Limited model that I drove is impressive, from dual zone climate control to heated leather front seats to a wireless device charging pad and more. An Infiniti premium audio system with eight speakers, Bluetooth hands-free and audio streaming, Apple CarPlay and Android Auto, proximity key with push-button start and hands-free trunk, auto-dimming rearview mirror with HomeLink and more leave little to be desired."
In addition to the impressive features listed above, the Elantra also gives you some great driver assistance features like forward collision warning, blind spot monitoring, automatic emergency braking, pedestrian detection, adaptive cruise control, driver drowsiness monitoring, rear cross traffic alert, and more.
What is under the hood of the 2019 Elantra? This vehicle has a 2.0-liter four-cylinder engine that is paired with a six-speed automatic transmission. It gives you 147-horsepower and 132 pound-feet of torque. It also offers you great fuel economy, which makes this vehicle great for commuting to work. You can get 28 city and 37 highway miles per gallon in the 2019 Elantra.
The 2019 Hyundai Elantra is also a very affordable vehicle. It has a starting price that is around $17,000, which is very good for its class. When the Hyundai name is mentioned, you almost always think of affordability. This compact car offers more than you would expect for a vehicle in this size with this price tag.
As you can see, the Hyundai Elantra has a lot to offer you. If you are looking for an Elantra for sale near you, check out Rosen Hyundai. There are a lot of 2019 Hyundai Elantra models for sale including the 2019 Hyundai Elantra Limited.
Rosen Hyundai is a Hyundai dealer near you. We are your Algonquin Hyundai dealer, and we can help you find 2020 Hyundai models and more. You can find models like the Hyundai Elantra at Rosen Hyundai, so stop by and see us today.