Hyundai Introduces New 2020 Sonata Hybrid with a Solar Panel Roof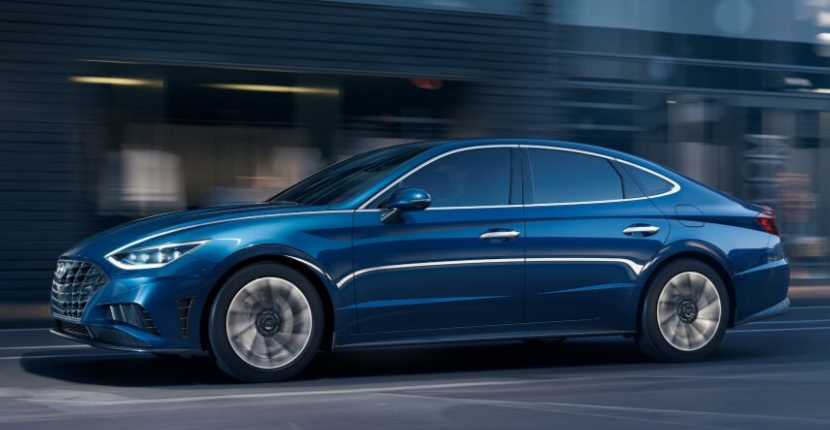 Hyundai is sticking their toes in the waters of Hybrid vehicles. Just recently, they released images and specs of the newest Hyundai Sonata Hybrid edition. This Hybrid is what we like to call an "undercover Hybrid" meaning that it doesn't look like a typical Hybrid car. This vehicle sports its same eye-catching exterior such as the cascading grille, rear spoilers, and alloy wheels. The interior has gotten some cool upgrades as well, read on to learn more about these upgrades!
Under the hood, the New Sonata Hybrid will use a 150-horsepower 2.0L gasoline-direct-injection 4-cylinder. The electric motor develops 52PS and 205Nm. Combined power output stands at 195PS and the Sonata Hybrid has claimed efficiency figure of 20.1kmpl. Included is a 6-speed automatic transmission, the hybrid also comes with ASC technology which controls the Hybrid Control Unit. The Control Unit controls the electric motor to align the rotational speeds of the engine and transmission, thus reducing gear shift times by 30%.
The Hybrid also gets a digital key function via a smartphone app. Digital key utilizes Near Field Communication technology, which exhibits a high level of security. The NFC wireless data communication takes place only when the device and reader are placed near each other. Using Bluetooth, users can lock and unlock the vehicle, activate the alarm and even start the engine.
Speaking of impressive features, the Sonata Hybrid is the first vehicle to have a solar panel roof, which recharges the battery of the vehicle and prevents unnecessary battery discharge. Hyundai says that the solar panel roof can extend the Sonata Hybrid's travel distance by an extra 800 miles annually provided that it charges for 6 hours daily.
In addition to the solar roof, another new technology that is being introduced in the Sonata is active shift control technology, which is a world-first. New control logic software is applied to the car's hybrid control unit, controlling the motor to align the rotational speed of the engine and transmission to help limit gear shift time by 30%. Some benefits from this are improved acceleration and fuel economy.
The 2020 Hyundai Sonata is coming to a Hyundai dealer near you in the fall of 2019. For more information on this Hyundai, its availability and updates on the 2020 Sonata stop into Rosen Hyundai today. Our knowledgeable staff is here to help and they have all the answers you're looking for. In the meantime, we have a wide selection of 2019 Hyundai Sonatas that will peak your interest! Take one for a test drive today.