About the 2019 Hyundai Ioniq Plug-In Hybrid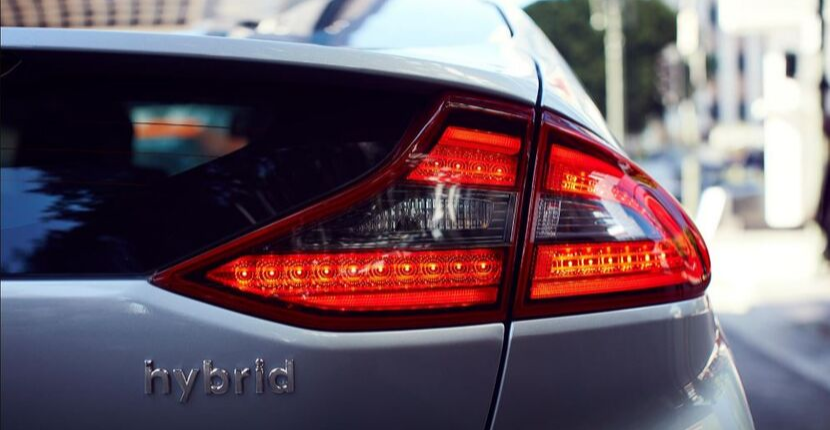 If you are looking to save money on gas and reduce your tailpipe emissions, you should be in the market for a plug-in hybrid vehicle like the 2019 Hyundai Ioniq. Learn more about this vehicle below, and why it might be a good option for you.
Under the hood of the 2019 Ioniq plug-in hybrid, you can find a 1.6-liter four-cylinder engine, an electric motor, and a six-speed automatic transmission. This vehicle gives you 139-horsepower as well. With the plug-in hybrid version, you get about 119 MPGe, and you have an all-electric Ioniq plug-in range of 29 miles. This makes this vehicle a great one for driving around town and not wasting gas.
On the inside of the 2019 Ioniq, you can find seating for five people on cloth upholstery. However, you can upgrade your vehicle to get leather upholstery, heated front seats, and a leather-wrapped steering wheel.
When it comes to technology, you get features like a standard 7-inch touchscreen infotainment system, Apple CarPlay, Bluetooth, Android Auto, and a USB port. You also have optional features like a 7-inch digital instrument cluster display, an 8-inch touchscreen, a navigation system, wireless device charging, an Infinity sound system, and some great safety technology. This safety technology includes features like driver attention monitoring, lane departure warning, automatic emergency braking, and more.
According to Forbes, "Ioniq plug-in hybrid is a good bridge car for people who want zero tailpipe emissions for most of their miles around town, while still having the road trip flexibility of a backup engine. It has the assurances of the gas engine for the wary customer who accepts the electrified future. Getting around town on electricity sourced from the garage is pretty compelling, as is the starting price under $30,000 before the federal tax credit of $4,543 (the full $7,500 credit is for full electric vehicles)."
As you can see, there are many reasons to upgrade your vehicle to a plug-in hybrid like the 2019 Hyundai Ioniq. This vehicle offers you great fuel efficiency, great features, and a lot less money spent on gas.
Rosen Hyundai of Algonquin is a Hyundai dealership near me that has an excellent selection of vehicles for you to check out. We have great cars and SUVs for sale. Also, if you are looking into a hybrid, plug-in hybrid, or electric vehicle, you might want to check out the Hyundai Ioniq.
Rosen Hyundai of Algonquin is the place to go if you are looking for a new or used Hyundai vehicle. To help with the costs, we have new Hyundai specials and used Hyundai specials that will help get you driving the car of your dreams fast! Above, we discussed the Hyundai Ioniq plug-in hybrid, but if you have any other questions about this vehicle, you can reach out to us.