Hyundai's First Smart Stream Engine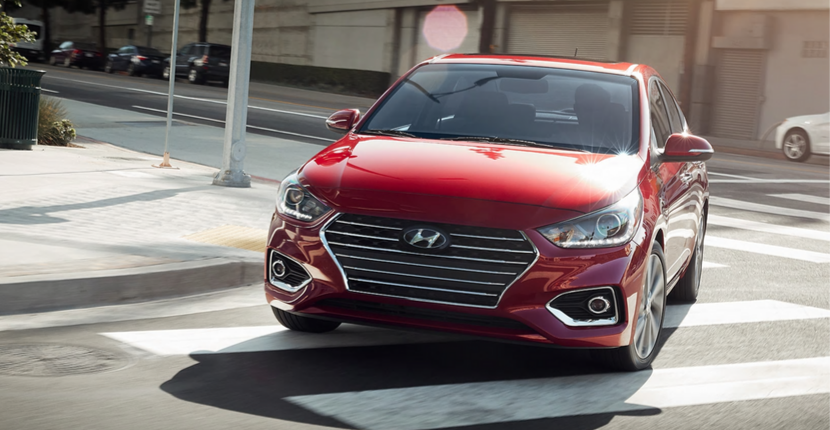 Hyundai has a new Smart Stream engine that is creating quite a buzz. This engine is going to provide better fuel economy, and it will first appear in the 2020 Hyundai Sonata, but it will also appear in the 2020 Hyundai Accent. Learn more about this below.
What is the Smart Stream engine?
Hyundai has a new line of four-cylinder engines called Smart Stream. These engines have a new technology called Continuously Variable Value Duration or CVVD. This technology can improve fuel economy and engage more quickly. It does this because the valves are always adjusting to the engine load so that they can be engaged more quickly. In a typical engine, the valve timing system will activate at a certain RPM, but Hyundai's new system is constantly adjusting and deciding whether or not to engage instead of waiting for a specific RPM.
The Smart Stream engine for Hyundai will eventually be multiple engine options, but it is starting with the turbocharged 1.6-liter four-cylinder engine. This engine will improve fuel economy and reduce emissions.
Which Hyundai vehicles feature this Smart Stream engine?
The Hyundai Smart Stream engine was first featured on the 2020 Hyundai Sonata, but it will now also appear on the 2020 Hyundai Accent.
On the Hyundai Accent, you will be able to find the new 1.6-liter Smart Stream I4 gas engine that gives you 120-horsepower and 113 pound-feet of torque. This engine will come standard with a six-speed manual transmission, but it will also be available with a continuously variable transmission. For fuel economy, you can expect to get a combined 33 miles per gallon, which is up from the previous 31. With CVT models, you can expect to get a combined 36 miles per gallon, which is up from 32.
The Hyundai Accent also has some great features like a 7-inch touchscreen, Apple CarPlay, Android Auto, heated seats, and more. This car is a great one because it offers you a lot of great features, but it is still very affordable. The Hyundai Accent is a great car to add the Smart Stream engine because it can help you get great fuel efficiency on your commute to work.
If you are looking to upgrade your Hyundai for a vehicle with the new Hyundai Smart Stream engine, you should be on the lookout for the Hyundai Sonata and now the Hyundai Accent. The Hyundai Accent engine is going to feature the new Smart Stream technology. You can come down to Rosen Hyundai Algonquin to upgrade your vehicle today. Rosen Hyundai of Algonquin is happy to help you upgrade to your next vehicle.