All You Need to Know About the New 2020 Hyundai Venue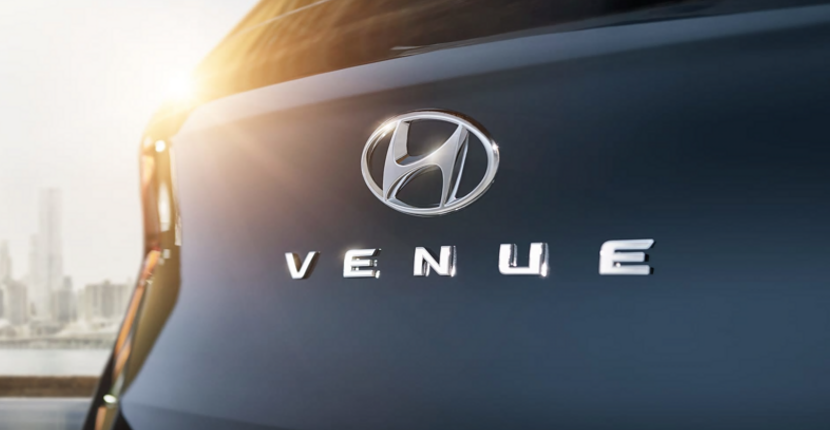 Hyundai is bringing you an all-new small crossover SUV. The all-new Hyundai Venue will be Hyundai's smallest and lowest-priced SUV. Learn more about the details of this new Hyundai crossover SUV below.
The new 2020 Hyundai Venue will be a small crossover, but it will be packed with plenty of great technology and features. This crossover SUV comes in at just 158.9 inches long, which is one of the shortest cars out there. For comparison, the Hyundai Kona has a length of 164 inches, so it is about five inches longer than the Venue. On the outside, the Hyundai Venue has a boxier look and a stylish two-tone paint color.
On the inside of the Venue, you can find a lot of great features and technology packed in. This vehicle has some great standard features like an 8-inch touchscreen infotainment system, Apple CarPlay, and Android Auto. This vehicle also has the ability to integrate Amazon Alexa and Google Assistant with Hyundai's Blue Link Connected Car Care. You also have the option of some great safety technology such as forward collision avoidance, lane keep assist, a backup camera, driver attention warning, blind-spot collision warning, and rear collision cross-traffic warning.
Under the hood of the 2020 Venue, you can find a 1.6-liter four-cylinder engine. This engine is paired with a six-speed manual transmission or a continuously variable automatic transmission. This engine produces 121-horsepower, and it is expected to get around 33 miles per gallon combined.
Another great thing about the new 2020 Hyundai Venue is that it will be very affordable. The exact pricing is not known, but it is expected to have a lower starting price than the Hyundai Kona which starts at $19,990. The 2020 Hyundai Venue is expected to start more around the $17,000 price range, which makes it a very affordable option for many. This vehicle is set to go on sale toward the end of 2019, so be on the lookout for it!
Hyundai is getting an exciting new crossover SUV in the new Hyundai Venue. This vehicle will be coming to you for the 2020 model year. Don't miss out on this new Hyundai crossover SUV. Rosen Hyundai of Algonquin is your Algonquin Hyundai dealer, and we are excited to help you upgrade. If you are looking for a great and affordable small SUV, you are looking for the 2020 Hyundai Venue. Don't forget to check out our new and used inventory also! We have a vehicle that will fit your personality, budget, and family! Stop in today or give us a call at (888) 270-3718 for more information.