All About the 2020 Hyundai Accent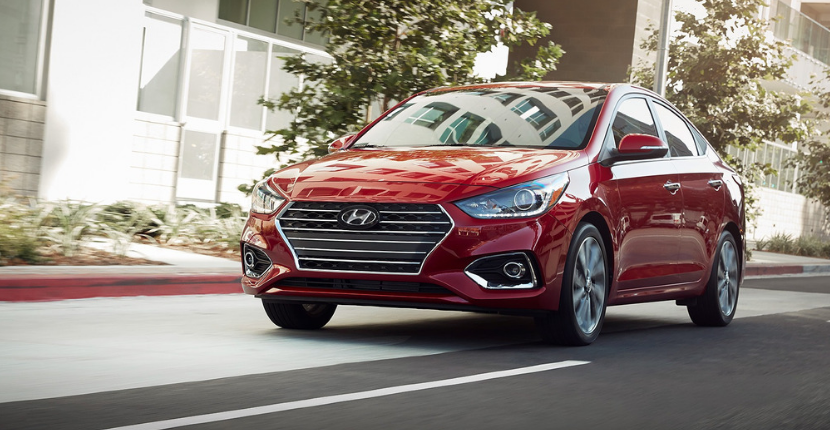 The Hyundai Accent is a small car that could be great for your everyday commute to work. This vehicle has a lot of great things going for it including a newly updated engine for 2020. Learn more about this vehicle below.
The biggest change for the 2020 Hyundai Accent is an upgraded engine. Hyundai has replaced the old 1.6-liter engine with a new 1.6-liter engine. This engine has been tweaked to have better fuel injection and give you better efficiency. There is also a new CVT that could help you get up to 33 city and 41 highway miles per gallon if you upgrade to it.
On the inside of the 2020 Accent, you can find features like Bluetooth, a 7-inch touchscreen, Apple CarPlay, Android Auto, USB ports, and Hyundai Blue Link. There are also some great active safety features like a rearview camera, forward collision warning, automatic emergency braking, and more. This vehicle also offers you plenty of comfort with features like available heated front seats.
What do others have to say about the 2020 Hyundai Accent? Check it out below!
Car and Driver tells us, "Small cars are expected to deliver good fuel-economy numbers, and the Accent does just that. The new four-cylinder engine has improved fuel economy across the lineup: manual-transmission models are rated at 33 mpg combined and automatic models claim a 36 mpg combined rating."
According to Motor1, "While the 2020 Hyundai Accent doesn't give the compact a new look, the new engine and gearbox should be more than enough to entice customers. People looking for a car on a budget who want good fuel economy and features will take notice of the updated Hyundai."
As you can see, there are a lot of things to love about the 2020 Hyundai Accent. This car has been given some upgrades like its new engine that will give you better fuel economy for your everyday commute. This car is also an affordable one. If you are thinking about upgrading your car, the 2020 Hyundai Accent could be a good option for you. Come down to Rosen Hyundai to check out the Hyundai Accent for yourself.
Rosen Hyundai is a Hyundai dealership near you. We have some great new and used models for you to check out. You can come down and see the Hyundai Accent for yourself to see if you would like to upgrade.