Hyundai Has New Airbags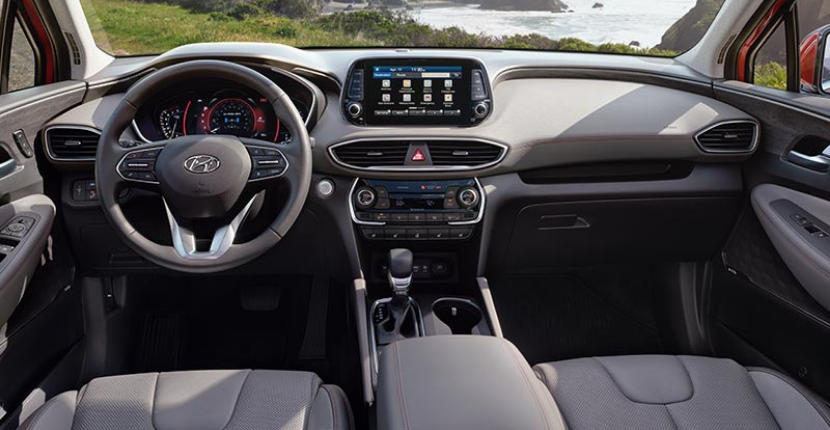 Safety is a priority with Hyundai vehicles. New safety features and driver assistance technology have been coming out over the years, and now Hyundai has a new airbag system to keep you safer. Learn more about this below.
Airbags have been around for a while. This technology was put into vehicles in the 70s to help prevent serious injury when there was a vehicle collision. When airbags first started to be put in vehicles, they were mostly front airbags to prevent the person from falling forward into the dashboard or windshield. Now, there are front airbags, side airbags, knee airbags, rear airbags, and more.
Recently, Hyundai has revealed a new airbag for its vehicles. This airbag is a center side airbag. This airbag will inflate between the driver and the passenger to prevent these two from hitting their heads together during a collision.
Cars UK tells us more about this airbag, "Fitted in the driver's seat and inflating into space above the armrest, the new airbag is fitted with an internal tether that lets it inflate and hold its shape, and is 500g lighter than competing products giving Hyundai more flexibility in design."
This new airbag is just the latest in the safety features and technology that Hyundai offers you its vehicles. Hyundai also has a great selection of driver assistance features that can help prevent and protect you in the event of a collision. Some of these features include Forward Collision-Avoidance Assist, Blind-Spot Collision-Avoidance Assist, Driver Attention Warning, Blind Spot Collision Warning, Lane Keeping Assist, High Beam Assist, Rear Occupant Alert, Smart Cruise Control, Rear Cross-Traffic Collision Warning, and more. Many of these technologies work to prevent collisions from occurring or lessen the impact of a collision if it does occur. The new airbag technology is there to protect you if a collision does occur in your Hyundai.
As you can see, safety is important to Hyundai. Hyundai has a lot of great safety technology including its new airbag system. If you want to learn more about the safety features you can find on Hyundai vehicles, you can reach out to us at Rosen Hyundai. Rosen Hyundai is a Hyundai dealership near you. We are your Algonquin Hyundai dealership, and we have a lot of great Hyundai models for sale that make your safety a priority.