About the 2020 Hyundai Sonata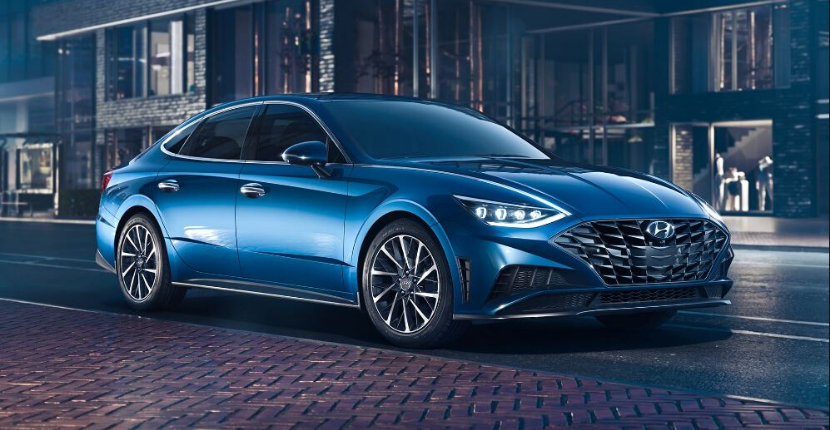 Are you considering purchasing the 2020 Hyundai Sonata? That's great news because we have plenty of them for you to check out here at Rosen Hyundai. If you haven't heard, Hyundai has completely transformed their 2020 Hyundai models. The company has revamped the traditional sedan by giving their popular mid-sized sedan a slope nose, fastback, and lots of luxury. Its sleek look is bound to attract even the fiercest brand snob. Much like the Kia, Hyundai is a leading brand in affordability that's taking a significant step towards embracing advanced technology and auto materials. Not only will consumers be investing in a more affordable option but it'll also be something they purchase because they truly want.
While this sedan makes a bold statement with its aesthetics both inside and out, it's mechanical soundness is remarkable. Under the curved hood lies a turbocharged 1.6 in-line four engine connected to an eight-speed automatic transmission. The engine can supply up to 180 horsepower which means you can power this vehicle to 60 mph in as little as 7.3 seconds. For a mid-sized sedan in this class, it just doesn't get much better than that.
The conventional transmission allows for highly-efficient gear handoff as you navigate through the city. It is important to note that this sedan lacks a sharp powertrain especially when it's in Normal Driving Mode. Get a true feel for this vehicle by test driving it at the nearest Hyundai dealer in Algonquin.
Although the 2020 Hyundai Sonata is refreshingly simple, it's packed with lots of great features like most vehicles in its class. Spread across the dashboard is a 10.3 infotainment touchscreen that manages much of the intuitive controls except for the climate controls. Gone is the traditional shift lever. Instead, the Sonata features four buttons; Park, Reverse, Neutral, and Drive. Also, the interior is spacious which makes this the perfect sedan for your family. The front seat passenger seat sits high so those of us with longer legs will be comfortable in the back seat.
If you're in the market for a new vehicle and are interested in test driving the new 2020 Hyundai Sonata, or any one of the latest Hyundai models then look no further than Rosen Hyundai. We are located at 771 South Randall Road in Algonquin, IL. Or call our talented sales team at 888-271-4351. Ask us about any brand new or pre-owned Hyundai vehicle!