4WD vs AWD in Hyundai Vehicles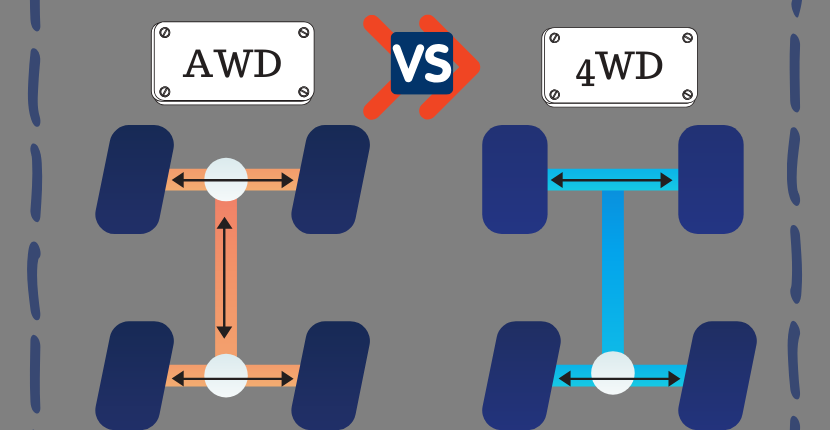 Need a reliable vehicle that allows you to navigate tough terrains with confidence? Are you wondering, does hyundai make an all wheel drive vehicle? With winter weather quickly approaching most drivers are trying to decide what type of driving system would be the safest to handle extreme weather conditions. Your best bet is to invest in a Hyundai vehicle with 4WD or AWD, depending on your specific needs.
What's the difference between AWD and 4WD? Decades ago, if one desired a four-wheel-drive system you were limited to a handful of trucks and SUVs. These days, nearly half of the vehicles available to consumers come equipped with either a four-wheel or all-wheel-drive system. Before you make a purchase or visit an Algonquin Hyundai dealer, drivers should know exactly what each drive train system offers.
Four-Wheel Drive – Understanding  the Original Traction
Yes, the four-wheel-drive system is the original method for delivering torque to all four wheels on a vehicle to increase traction. This traction system works by sending power from the engine to all wheels through the drive shaft. Most 4WD systems are designed to have low range and high range mode that the driver can select either through an electric switch or leveler. How to engage 4wheel drive depends on the Hyundai 4WD drives operate on a continuous basis while driving the car or the driver chooses to activate it in extreme conditions.
What Is AWD?
In the 2020 Hyundai models, all-wheel-drive systems are an option. All-wheel-drive is considered to be an advanced way of delivering power to all the wheels compared to 4WD.  Just as the name implies, a vehicle with Hyundai AWD powers both the front and back wheels at the same time when driving. All-wheel power trains can operate on both a full-time or part-time basis depending on the model. AWD systems use a total of five differentials compared to the two that are used in a typical 4WD drive train. This allows the tires to rotate at different speeds while driving if conditions require it too.
Rosen Hyundai is a top-rated dealership that sells all kinds of Hyundai models that are equipped with these two types of drive trains. In order to take on this Chicago area weather you'll need a vehicle that can reliably handle all kinds of weather conditions. Our auto specialists can help you decide whether to invest in an AWD or 4WD Hyundai vehicle. Visit Rosen Hyundai at 771 South Randall Road in Algonquin. Or call our sales team at 888-271-4351. Ask us about any brand new or pre-owned Hyundai vehicle!