Hyundai Concept Truck Is Less Than Two Years Away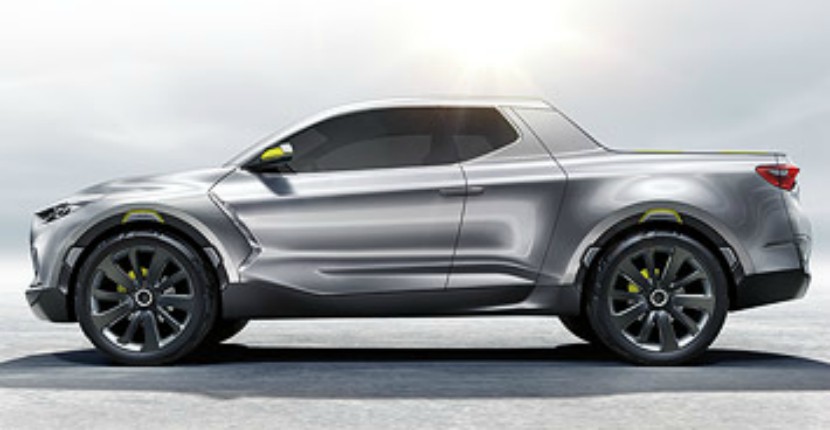 If you're in the market for a wonderful and versatile crossover concept truck that's ready to go the distance with you, then you're in luck! Hyundai has recently announced that the New Hyundai Santa Cruz Crossover Concept truck will be available for purchase in 2021. Of course, we'll have plenty of the new Hyundai concept available here at Rosen Hyundai, but until that time, read on for more info and check back with us for the latest Santa Cruz news.
Be on the Lookout for the Hyundai Concept Truck!
As the company is careful not to use the term "pickup truck", this new style of truck offers all of the features, capabilities, and room that a conventional pickup truck has, alongside a sleek design and amenities that will aid in the safe transport of passengers, tools, and other items.
Additionally, this Hyundai Concept Truck will be built at the South Korean car maker's plant right here in the United States. As this new concept truck begins to make Santa Cruz car buzz and news, the company is spending $410 million to expand its Hyundai Motor Manufacturing Alabama. With these additional monies, Hyundai will be able to provide ample space for production, welding, and the processing of the crossover truck's parts. Additional reports indicate that Hyundai will be able to employ over 200 employees at the plan in Montgomery, Alabama. Reportedly, production of this Hyundai pickup truck will also add more than 1,000 jobs in total.
Sleek & Fuel Efficient
This new Hyundai concept truck will be based upon the 2015 Santa Cruz concept, which was showcased recently at the North American International Auto Show (NAIAS) in Detroit, Michigan. With its new smooth and lustrous design, Hyundai is hoping to capture the interest of Millennials with this new crossover concept truck. The new Santa Cruz, will be a compact crossover-based truck, designed like a conventional pickup, but will offer drivers two half-doors, as opposed to a full crew cab. That means a four-wheel-drive version is almost a certainty, and the Santa Cruz could be offered in various cab formats.
Currently being described as a truck that will have "character" and "distinction", the new Hyundai Santa Fe Crossover Concept Truck promises to be fuel-efficient, attractive and a truck that will appeal to the masses.
With production of this crossover-based truck to begin in 2021, we should soon see Santa Cruz prototypes on the road soon! Learn more about the Hyundai Santa Cruz or the Hyundai Santa Fe pickup truck by visiting us at Rosen Hyundai. We are located at 771 South Randall Road in Algonquin. Or call our sales team at 888-271-4351. Ask us about any brand new Hyundai or pre-owned vehicle!