Find Out Why People Are Raving About the 2020 Hyundai Elantra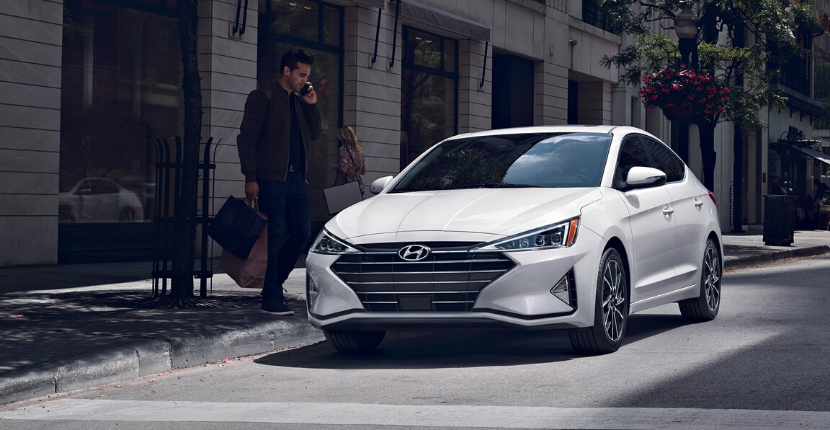 The Hyundai Elantra 2020 is one of the most fuel efficient and versatile cars on the market. Unlike most compact vehicles, this car rivals the interior and cargo spacing of vehicles in upper classes. Given the interior features and technological upgrades, it still remains in the same price range as the Honda Civic, Toyota Corolla, and Nissan Sentra.
Fuel Economy
The Hyundai Elantra offers three engine options which are base level SE, SEL Value, and upscale Limited Models. The horsepower ranges from 128 to 201. This sedan's fuel economy is 33 miles per gallon around the city, and 41 miles per gallon around the highway which is a two to three miles per gallon improvement over last year.
Interior Spacing
This Hyundai Elantra cargo volume goes beyond other sedans in its class measured at 14.4 cubic feet. It seats five people with leather upholstery, a power-adjustable driver's seat, and heated and ventilated front seats. For those who enjoy road trips, the Hyundai Elantra luggage space conveniently and easily holds a full-size golf bag.
Safety
Standard features for all models include anti-lock brakes, side curtain airbags and traction control with stability control, forward collision mitigation, lane keeping assist, driver attention monitor and a backup camera. Upgraded models have additional features such as rear cross traffic alert system, blind spot monitoring and forward collision warning, with pedestrian detection. In short, you can expect the highest technological features that ensures your safety and comfort when driving.
Praise for the 2020 Elantra
If these features, don't convince you here's what others had to say!
"The 2020 Elantra has efficient engines, plenty of technology refinement, and an arguably pleasing design all at relatively reasonable prices." – Kelley Blue Book
"The Elantra offers plenty of value and features usually not found on cars in its class," wrote Motor Trend who ranked the Elantra GT among the best hatchbacks with maximum cargo space.
The Car and Driver Elantra review was equally complimentary, saying "True to its maker's roots, the 2020 Hyundai Elantra is a no-nonsense, value-packed compact sedan. Every Elantra is a veritable bargain thanks to a long list of standard equipment."
We agree! We love the Elantra and every great Hyundai model. If you want to see one for yourself, talk more about available features, or test drive one, come visit us at Rosen Hyundai. We are located at 771 South Randall Road in Algonquin. Or call our sales team at 888-271-4351. Ask us about any brand new or pre-owned Hyundai vehicle!