Hyundai's Connected App Overhauls Design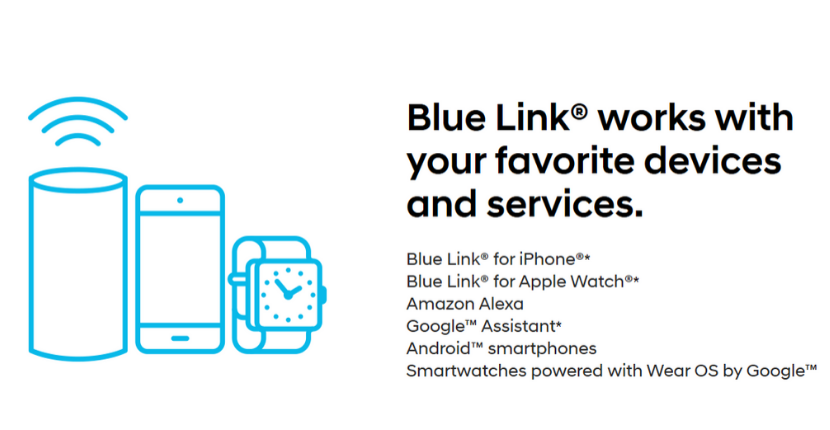 If you are anything like us here at Rosen Hyundai, you love learning about all the great features that are continually introduced to Hyundai vehicles. For those of you who are Hyundai owners, you are likely familiar with the MyHyundai Blue Link app. This car app provides features such as controlling the climate of your car, the ability to remotely lock and unlock your car, receiving on-demand diagnostics and alerts pertaining to your vehicle health, and the capability of remotely finding your car. Though it's features are convenient, we admit that their app design and the display wasn't exactly user-friendly or visually appealing. Recently, Hyundai upgraded its app to version 4.2.4 which provides a fresh design and an additional feature of face unlock support to increase security.
Change in Design
In the main menu, the important elements of the app have been moved to the bottom display to make it easier for users to tap. All of the home screen, main menu, navigation bar, and app icons have been redesigned with Hyundai branding. Furthermore, Hyundai has added a  message center where you can contact a support member for assistance pertaining to your vehicle. There also contains a shortcut to track remote screen where users can view remote activity logs. You can now say goodbye to the pixel car version of the app!
Face Unlock Feature
For Google Pixel and iOS users, this is great news! Previously, the Hyundai connected app only had a fingerprint and PIN authentication method. However, the latest iPhones and the Pixel 4 family do not have access to this. These smartphone users were left with relying on simple password authentication. App users have the option to add multiple biometric authentications to keep their car safe from unwanted theft or hacking. If your phone has both a fingerprint reader and face unlock security, the app will ask you to choose which one you want to use, but you cannot use both.
It is for all of the great tech features that we love Hyundai and their great choice of vehicles. They not only have the latest in tech but also great safety features and fuel efficiency too. If you want to test drive a brand new or pre-owned vehicles or to talk more about available features, come visit us at Rosen Hyundai. We are located at 771 South Randall Road in Algonquin. Or call our sales team at 888-271-4351. Ask us about any brand new or pre-owned Hyundai vehicle!