Meet Your Hyundai Match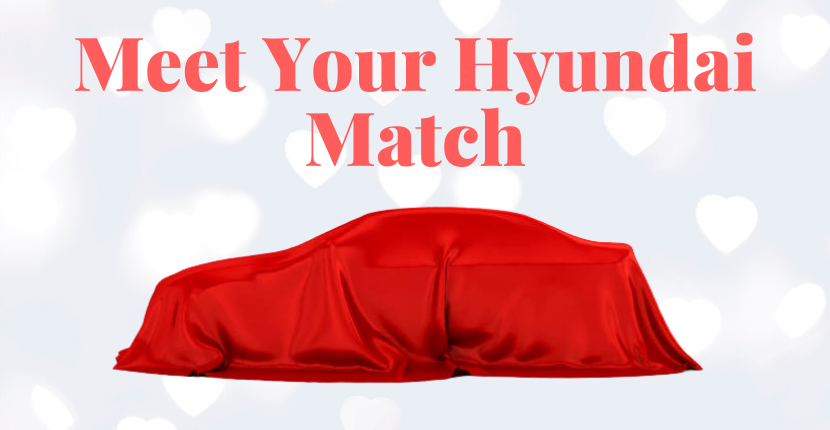 Everyone is looking for the perfect match for Valentine's Day. Most people are not looking for their perfect vehicle match, but they could be. Have you ever thought about your perfect Hyundai match? Check out a few of the different Hyundai vehicle options to meet your perfect match below.
First Hyundai Match Option: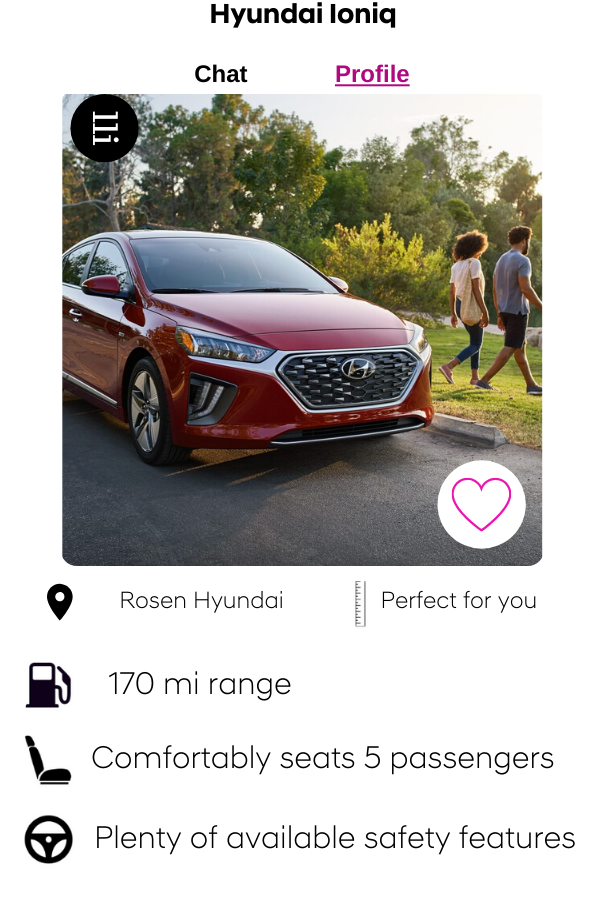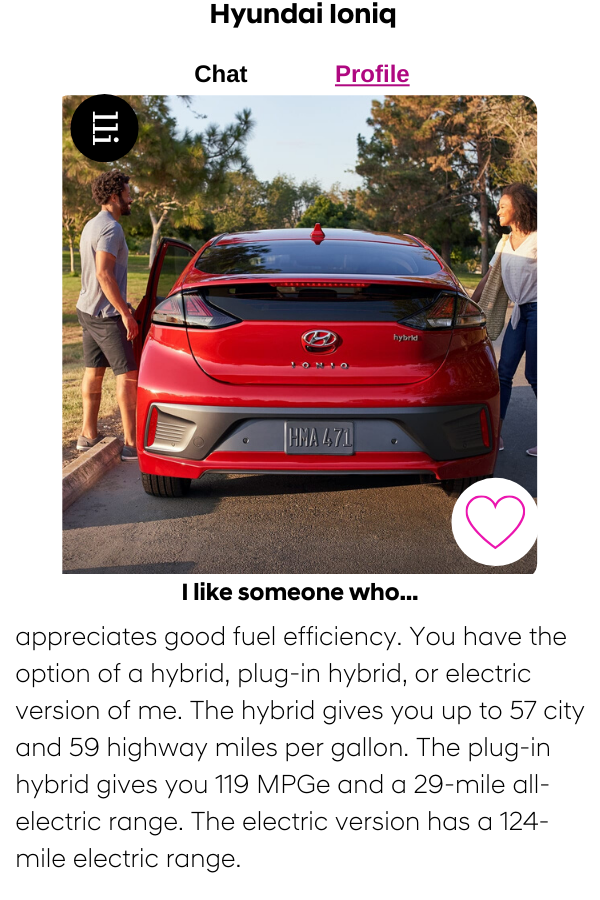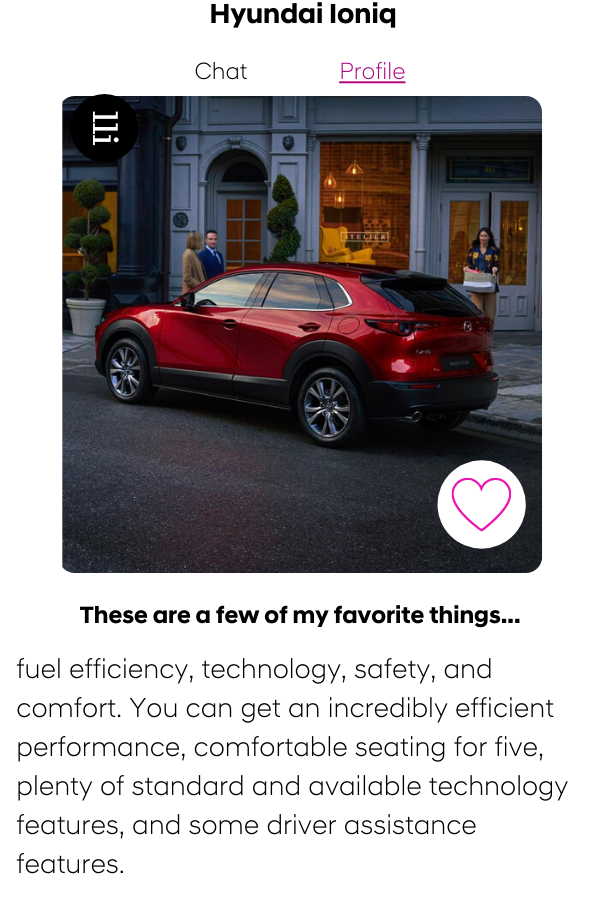 The vehicle described above is the Hyundai Ioniq. This vehicle is available as a hybrid or plug-in hybrid, so it focuses on giving you the efficiency you need with plenty of great features you might love. There is also an all-electric Hyundai Ioniq option.
Second Hyundai Match Option: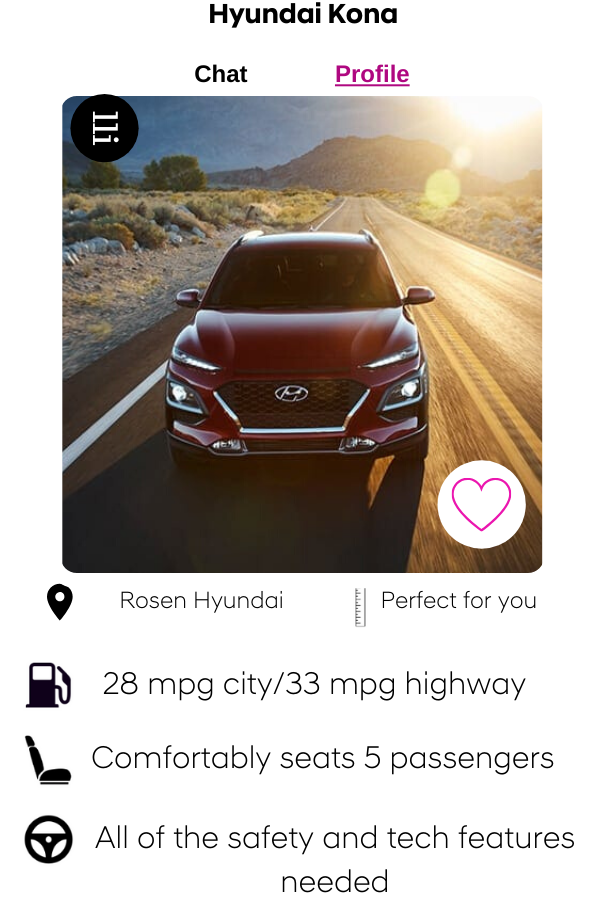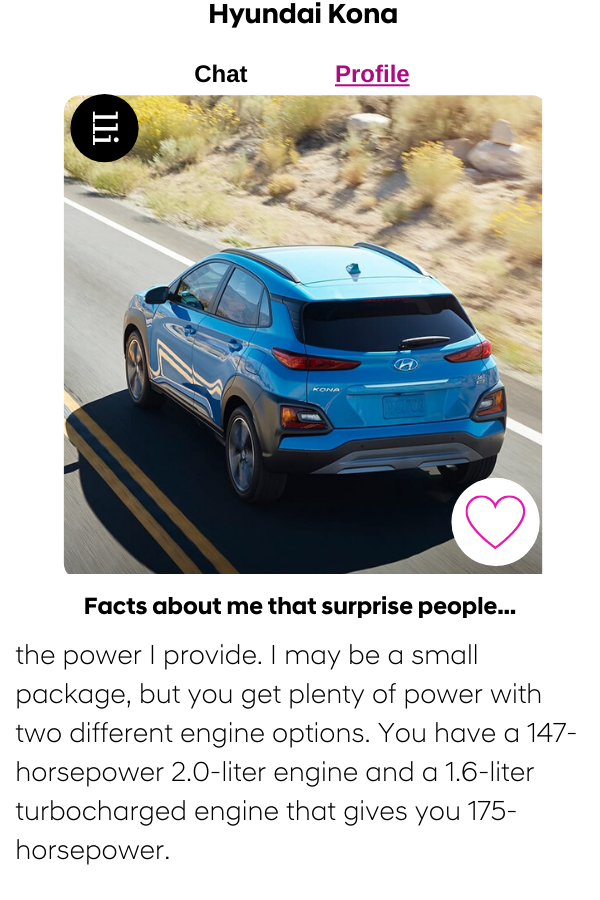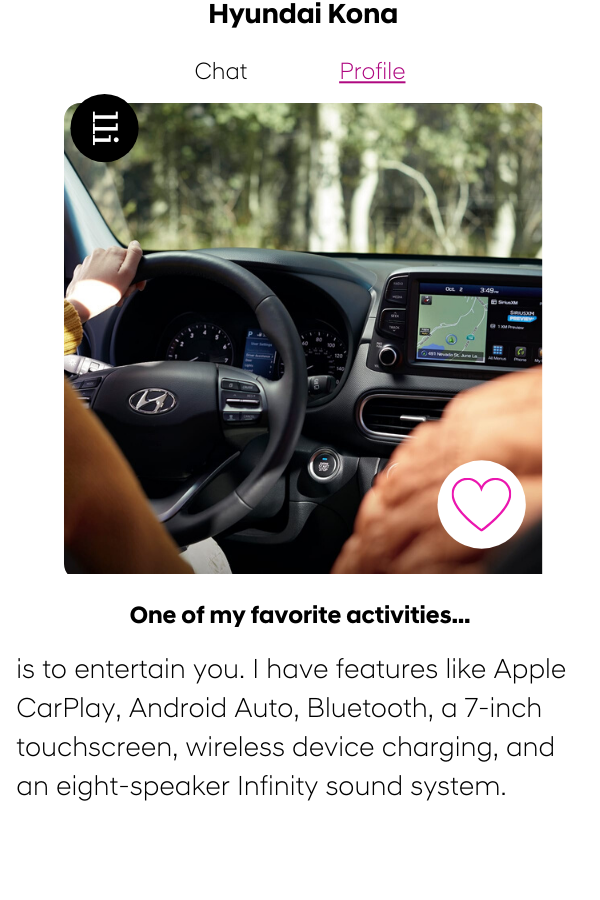 This vehicle is the Hyundai Kona. It is a subcompact SUV, but even with its small size, you get plenty of performance and features. This vehicle will help you stay entertained and it will also help you have fun and enjoy the ride. The Hyundai Kona is great for a road trip or city driving because it offers you the capabilities for both.
Which of these vehicles is your perfect Hyundai match? As you can see, there are a lot of great Hyundai vehicles for sale out there. At Rosen Hyundai, we offer you new and used Hyundai models for sale. You can come down and check out any of the vehicles listed above and take a test drive today. We look forward to helping you upgrade to your perfect Hyundai match.