Leap Into Rosen Hyundai Canines 4 Comfort Recap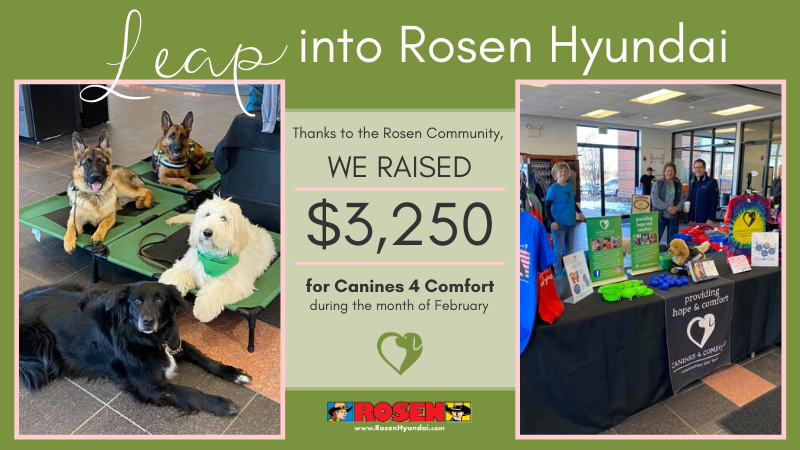 Last month was our canines for comfort event! We want to thank all of our friends and family who were in attendance and who helped us raise as much money as we did. The year we proudly raised $3,250, we couldn't have done this without you all in the Rosen community. Hopefully you got the chance to meet and pet some of the comfort dogs!
Here are just a few of the cute pooches that were in attendance! These good boys got all the cuddles and pats!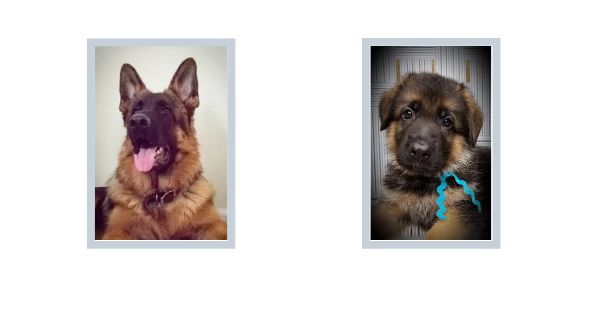 A little About Canines 4 Comfort
Canines 4 Comfort trains psychiatric service dogs for veterans, children and others in the community. Canines 4 Comfort provide resources, training, education, care, and support to clients and the communities they serve.
Services provided by Canines 4 Comfort are complimentary; however, as a nonprofit organization, they rely solely on the generosity of community donations to help achieve their mission.
Canines 4 Comfort can: 
Provide dog therapy to residents and staff of health care facilities, senior living, and retirement communities
Bring educational and therapy dog services to local schools and counseling centers
Supply dogs to participate in read to dog programs at local libraries
Offer support in stressful environments such as:

Court companions
Grief counseling
Natural disasters
Therapy groups
To learn more about this event or more about Rosen Hyundai of Algonquin feel free to reach out to us! You can give us a call at (888) 271-1804 or view our website! We again want to thank everyone who joined us and helped us reach the amazing goal that we did!