Rosen Hyundai Vs. CarMax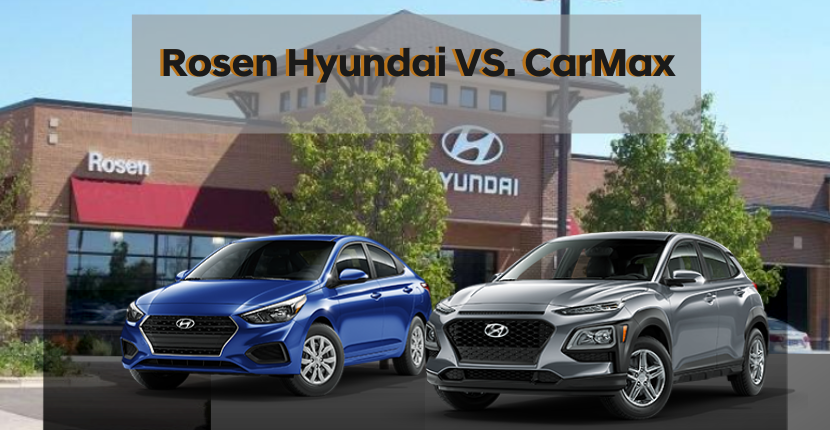 When you are buying a used vehicle, most people do some research online and then go to a car dealership they trust. However, more recently there are other less traditional ways to buy a car. One of these options is CarMax. CarMax is like a giant chain of used car dealerships. Many people see this option as a good way to look at a lot of used cars, but below we will explain how it compares(or doesn't) to buying a car from a more traditional dealership such as Rosen Hyundai? Learn more about that below.
CarMax Used Cars vs. Rosen Hyundai Used Cars
Below, you can check out some key differences between buying a used vehicle at CarMax versus Rosen Hyundai.
As you can see, there are definitely some advantages to buying a used car from Rosen Hyundai over a used car from CarMax. We can have more affordable options for you, and we can help you trade-in your vehicle for a more competitive price. We also really care about you and helping you find the vehicle you are really looking for. Let our Hyundai experts help you find exactly what you are looking for. Check out our inventory online and then come in for a test drive.