How to Pair Your Hyundai with Bluetooth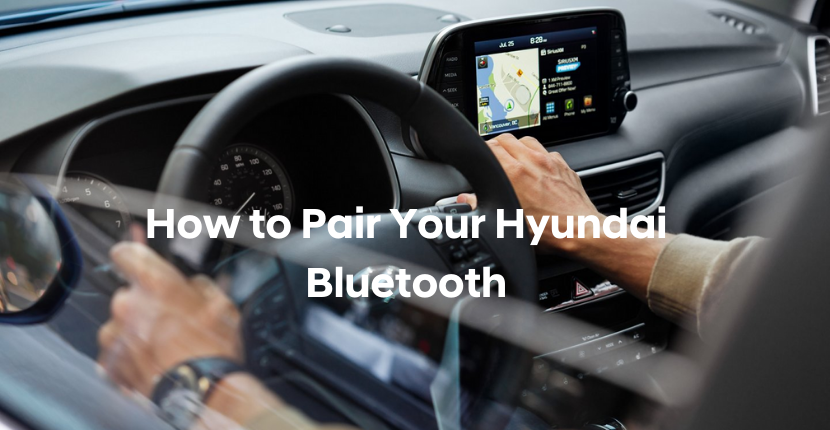 Using Bluetooth in your vehicle means that you do not have to take your eyes off the road and look down at your phone. Bluetooth can connect your smartphone to your vehicle to allow you to send and receive calls and texts in a safer way. However, you do have to take a minute to pair your vehicle and your phone with Bluetooth. Below, we are going to explain how to do this, so check it out!
Steps for Pairing Your Phone with Hyundai Bluetooth
First, make sure your vehicle is on, but it is in park. Also, make sure your cell phone is on.
Go to your Hyundai infotainment display and find the setup button. Press this button. Then, press the Bluetooth icon.
After this, you should press the Bluetooth connection button, and the add new button.
Then, you want to turn to your phone. You should go into setting and Bluetooth in your phone and be sure Bluetooth is turned on.
Since you selected the add new button in your vehicle, your vehicle should pop up as a Bluetooth option on your phone. When it does, select it.
Then, a pairing request should appear on your phone. When you press pair, your phone should then connect to the Bluetooth on your vehicle.
Then, you can sync your phone contacts with your vehicle so that you will be able to access these through your vehicle.