2020 Hyundai Sonata's Cool New Features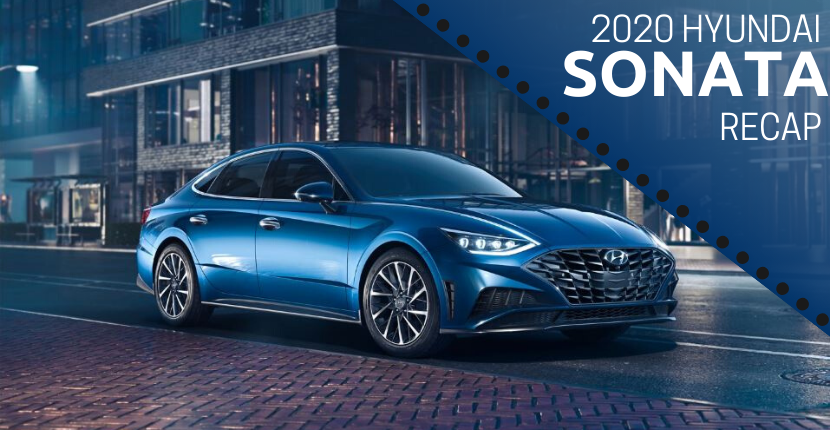 The all-new 2020 Hyundai Sonata is here at Rosen Hyundai – your local Algonquin Hyundai dealer. This new hybrid is the perfect companion for any thrill-seeking Hyundai driver. Hyundai's new design starts with a handful of great safety systems, features and state-of-the-art technology. Below, we've detailed the most impressive ones.
2020 Hyundai Sonata's Cool New Features
Hyundai Digital Key
The 2020 Sonata is the first Hyundai model to include the Hyundai Digital Key. This Digital Key allows the 2020 Sonata to be unlocked, locked and started all through your smartphone. The system allows the primary user to share Digital Key access with three other users. The Hyundai Digital Key is compatible with most Android phones and is not yet available on iPhones.
You still receive two keys with the Sonata. You will also receive a NFC Card that can easily fit inside a wallet or your pocket. The Digital Key App is available in the Google Play Store. With the app open, hold the phone up to the driver's door handle to unlock and then set the phone on the wireless-charging pad to enable the ignition.
Remote Smart Parking Assist
Hyundai has now made parking easier! This Remote Start Parking Assist feature can maneuver the car into and out of tight parking spaces without a driver at the controls. The car's movement is controlled remotely with the key fob – the reverse and forward buttons.
Inside the 2020 Hyundai Sonata you will be surrounded with innovated features, modern technology and sophisticated style. This mid-sized sedan is sure to catch eyes! If you are interested in the 2020 Sonata, feel free to contact us today. Available to you to make the car shopping process easier is our online express store. Complete everything from the comfort of your home — without ever having to visit our dealership!