Hyundai Named Best Certified Pre-Owned Program by Autotrader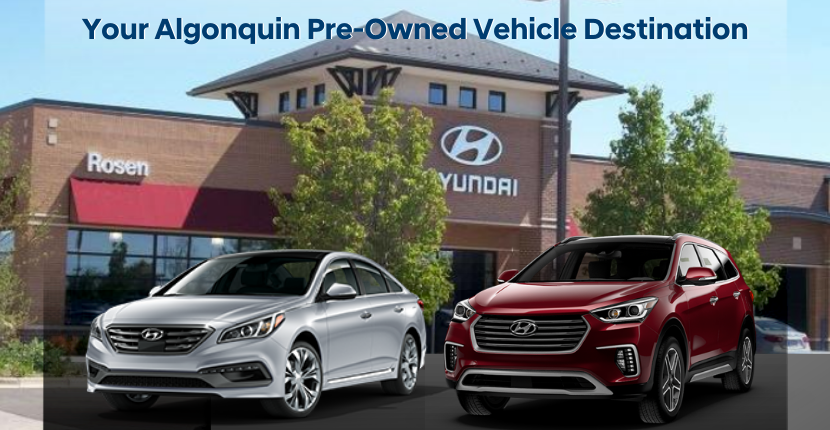 Certified Pre-Owned vehicles can be great options for those that want a vehicle that is like-new. They may want to save a little bit of money. Hyundai was recently named the best Certified Pre-Owned warranty program by Autotrader. This is the third time in a row that Hyundai has won this particular award.
"Certified Pre-Owned cars are an excellent value. Buyers get the best parts of new car ownership along with the value of a new car," said Brian Moody, executive editor at Autotrader. "With Hyundai, a very long warranty, reliable cars and a huge selection of CPO models makes even more sense. If you're shopping for a certified pre-owned car with a manufacturer backed warranty, start with Hyundai. Unless you buy a luxury car, it's hard to beat Hyundai's program."
Below, you can learn more about what certified pre-owned vehicles are, and you can learn specifically about Hyundai's Certified Pre-Owned program.
What is a Certified Pre-Owned Vehicle?
A Certified Pre-Owned vehicle is almost like a compromise between a new and a used vehicle. This type of vehicle is used, but it is a newer used option. To qualify as Certified Pre-Owned, a vehicle has to go through extensive checks.These checks ensure it is in excellent condition. Certified Pre-Owned vehicles also come with additional warranty options, and extra features. Find out more about what Hyundai's specific program offers you below.
Hyundai's Certified Pre-Owned Program
With a Hyundai, the vehicle has to pass a 173-point inspection. This means it is checked thoroughly to make sure all the parts and components are functioning as they should be. This inspection covers mechanical, safety, and appearance. Hyundai vehicles also have to be newer than 5 model years to qualify. They also have to have fewer than 60,000 miles. This means that they are only gently used, which means they have plenty of great years left in them.
Those are all the qualifications a vehicle has to meet to be called a Certified Pre-Owned Hyundai. There are also additional benefits that are given to vehicles that are Certified. These additional benefits include Roadside Assistance, a 10-Year/100,000-mile powertrain warranty, and more. The fact that Hyundai offers all of these great things is why it has been awarded the best CPO program by Autotrader.
According to Torque News, "The biggest reason Hyundai's CPO program won an award three times in a row because you get the remainder of Hyundai's 10-year 100,000-mile powertrain warranty. This program is the only way to get the balance of this legendary warranty; if you bought a Hyundai used at some random dealership, this would not be possible. You also get the remainder of the 5-year 60,000-mile limited warranty."
At Rosen Hyundai, we are proud to have Certified Pre-Owned Hyundai vehicles, as well as other new and used vehicle options. You can check out our inventory online or stop in a see us today.