A Glimpse at the 2021 Hyundai Santa Cruz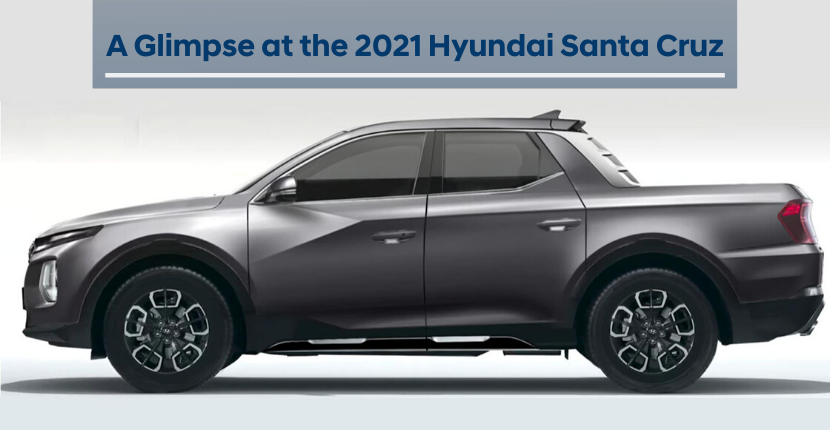 Hyundai has been creating quality cars and SUVs for years, and now they are bringing you an all-new truck. The Hyundai Santa Cruz truck will be all-new and headed your way soon. What exactly does this new Hyundai truck have to offer you? Learn more about this below.
The new Santa Cruz is a more compact truck, but it is still going to offer you great performance. This vehicle will be home to either a 2.4-liter engine or a turbocharged 2.0-liter engine. These engines will likely be paired with an eight-speed automatic transmission. Also, we don't yet know the exactly towing capacity of this vehicle, but it is expected to be around 5,000 pounds.
This vehicle is expected to have one specific bed length for cargo. It is also expected to have a Crew Cab to give you plenty of space for passengers and great interior features. However, there is not a lot known about the interior of this vehicle right now. Some people are speculating about what the inside of this vehicle could offer you.
Car and Driver talks about potential interior features for the Santa Cruz, "With its mission to appeal to younger buyers with an active lifestyle, we expect the 2021 Santa Cruz will offer a host of desirable infotainment and connectivity features. That means a touchscreen will be standard and include smartphone-friendly integration with Apple CarPlay and Android Auto. Other potential options found on Hyundai products are a mobile hotspot, wireless charging, and a Harman/Kardon sound system."
What about the price of the new Hyundai Santa Cruz? We don't know exact pricing yet, but we expect this vehicle to start at around $25,000, which will make it a very affordable truck option. This could be great for your next upgrade.
The Hyundai Santa Cruz is an all-new Hyundai truck. This vehicle will have a lot of capability and style for you. It will be coming to the US next year. The exact Hyundai Santa Cruz release date is not known right now, but we will keep you informed.
Rosen Hyundai is a Hyundai dealership near you, and we have a great selection of new and used Hyundai models for sale. We will soon have the Hyundai Santa Cruz truck for you to check out. In the meantime, check out our other inventory online or stop in and see us today.