Hyundai is Looking Out for Those in the Back Seat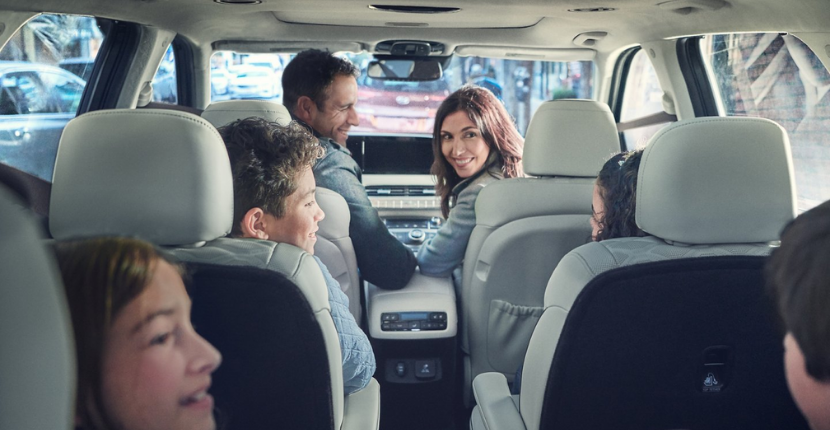 During the hot summer months, it is important to take vehicle safety seriously. Hyundai Motor America is reminding everyone to check their back seats when they leave their vehicle to help prevent heatstroke deaths. Learn more about this and Hyundai's rear seat alert below.
Heatstroke can be a dangerous reality for hot summer days. Accidentally leaving children or pets in the car on hot days can be dangerous and potentially fatal. Be sure to always check your backseat when you exit a car so that you do not forget. Also, it is a good idea of putting your purse or cell phone in the backseat so that you always have to check the backseat when you exit your vehicle.
"It only takes a second to check the back seat and save a child's life on a hot summer day," said Brian Latouf, chief safety officer, Hyundai Motor North America. "We have great systems to help drivers remember to do just that, but there are lots of methods that work. All of them can save a life."
Hyundai also wants to do its part to help with their safety feature called the Rear Occupant Alert (ROA). They have two different versions of this rear seat alert system. The first version detects if the rear door was opened or closed before the vehicle was started, and if it was, this vehicle gives a reminder to the driver when they are getting out of the car. The other version has an ultrasonic sensor that detects movement in the rear seat from pets or children. This second version will honk the horn and send the driver a smartphone alert if it does detect movement.
This ROA safety feature can be found as an option on several Hyundai vehicles, but Hyundai is working to make it a standard feature on most of its vehicles by the 2022 model year. Currently, the Rear Occupant Alert sensor can be found on vehicles like the 2020 Santa Fe, the 2020 Palisade, and the 2020 Sonata hybrid.
In addition to this great safety feature, Hyundai vehicles have entertainment features for passengers in your rear seat. You have features like the Hyundai rear entertainment system, smartphone connectivity, and more. You can make your ride safe and enjoyable with a great Hyundai vehicle.
Rosen Hyundai is a Hyundai dealership near you. We have a great selection of new and used Hyundai models for sale, including Hyundai models with the Rear Occupant Alert feature. Reach out to us to learn more or check out our inventory online.