Hyundai Has New Air Conditioning Features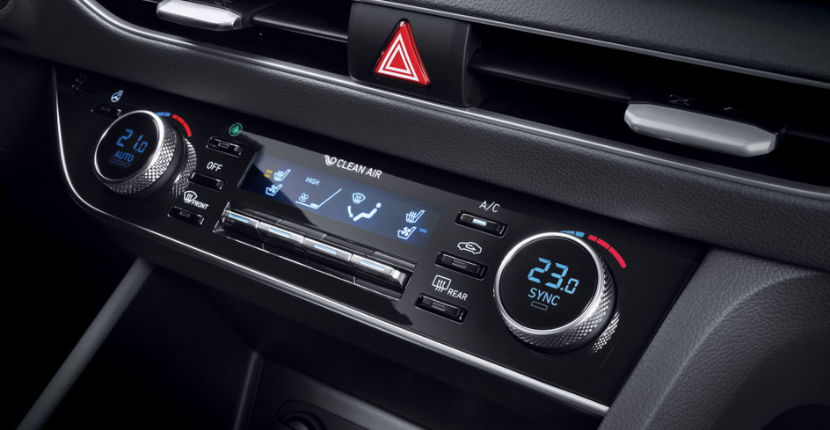 Hyundai is working to bring you cleaner and fresher air in your vehicle. They have announced three new air conditioning features that they are bringing to you. You can learn all about these three new features below.
3 New Hyundai Air Conditioning Features
One of these new features is called "After-Blow." This feature starts up after the engine has been off already for about 30 minutes. Then, it turns on to dry out the evaporator and any condensate in the air passage. This can help prevent mold growth and make sure they air you are breathing is cleaner for you and your passengers when you get back in your vehicle. You may be curious about whether or not this system can drain your car battery, and the answer is no. This system has a built-in intelligent battery sensor to monitor the battery level, and it turns itself off if the battery is low.
The second new feature is to track particles in the air to see if the air is clean for you. The system has a color-coding feature where it ranks the number of particles to determine how clean the air is. If the color is "orange" the system turns on a cleaning mode to help rid the particles from the air.
There is also a third "Multi-Air Slots" feature. This feature helps soften the air in the cabin. It does this because there is a new dashboard with multi-air slots that exist in addition to the normal air vents. This feature can be activated and it can disperse the air to reduce the direct air contact and soften the air. However, this will still release the same volume of air as before.
Hyundai has had Clean Air Technology that purifies the air in its vehicles for years, but recently, they have added some new features to their air conditioning to do more for air purification. This can ensure you are breathing more easily and less toxically.
What do you think of the Hyundai Clean Air Ionizer and the new Hyundai air conditioner technology? Hyundai is working to bring you safer air to breathe in its vehicles. These new technologies will be first implemented in Korea, but soon they will be coming worldwide in Hyundai, Kia, and Genesis models. Interested in other Hyundai technology? Learn more about the different auto safety technology provided by Hyundai.
If you are looking to upgrade your vehicle or you have any questions about the Hyundai brand, feel free to reach out to us at Algonquin Hyundai. We are conveniently located at 771 South Randall Road in Algonquin, IL.