Hyundai Gets Most IIHS Top Safety Pick+ and Top Safety Pick Awards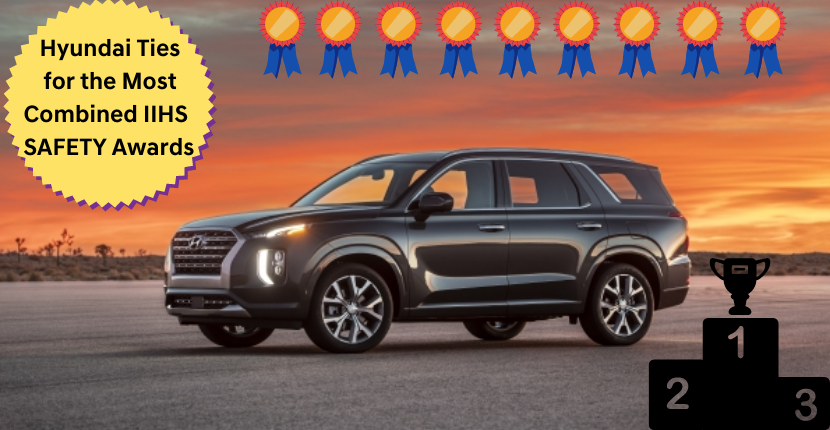 There is an organization called the Insurance Institute for Highway Safety (IIHS) that does different tests on the safety of vehicles. These IIHS safety ratings help determine which vehicles that IIHS thinks are the safest cars. For 2020, Hyundai won many Top Safety Picks from IIHS. Learn more about this below.
According to PR Newswire, "The Insurance Institute for Highway Safety (IIHS) announced that Hyundai tied for the most combined TOP SAFETY PICK+ (TSP+) and TOP SAFETY PICK (TSP)-rated vehicles in the automotive industry today. Hyundai has many award-winning vehicles. Hyundai also tied for top honors in Feb. 2020."
Hyundai is clearly doing great things when it comes to the safety of its vehicles. Below, you can learn which Hyundai vehicles won these IIHS safety awards, and you can learn more about the criteria for the awards themselves.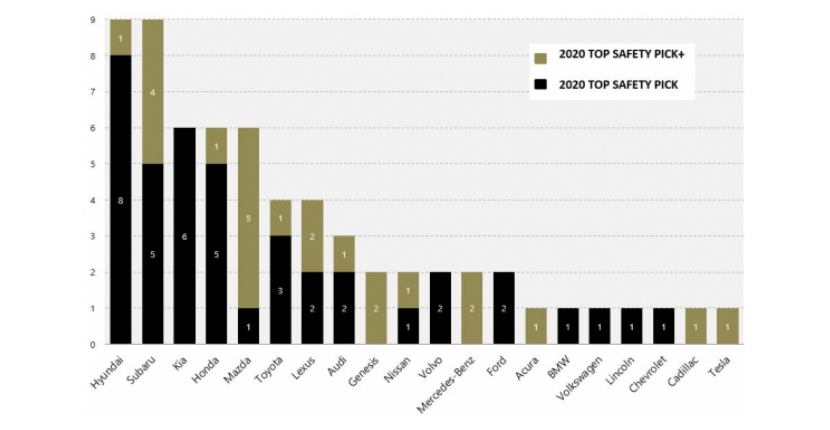 Top Safety Pick Vehicles
To be a Top Safety Pick from IIHS, you need to have specific grades with crash ratings and more. The vehicle needs to have a "Good" rating for driver side small overlap front, passenger side small overlap front, roof strength and head restraint, and moderate overlap front tests. You also need "Acceptable" or "Good" headlights available. The other criteria is an "Advanced" or "Superior" rating for front crash prevention. Check out the Hyundai vehicles that made Top Safety Pick for 2020 below.
Top Safety Pick+ Vehicles
The Top Safety Pick+ does the same testing as discussed above, but there are more stringent standards for being awarded this higher level of safety. This means that less vehicles are awarded the Top Safety Pick+ award, but there was a Hyundai vehicle that met the criteria for the 2020 year. Check it out below.