Hyundai Hope on Wheels COVID-19 Testing Initiative Surpasses One Million Tests Enabled Across the Country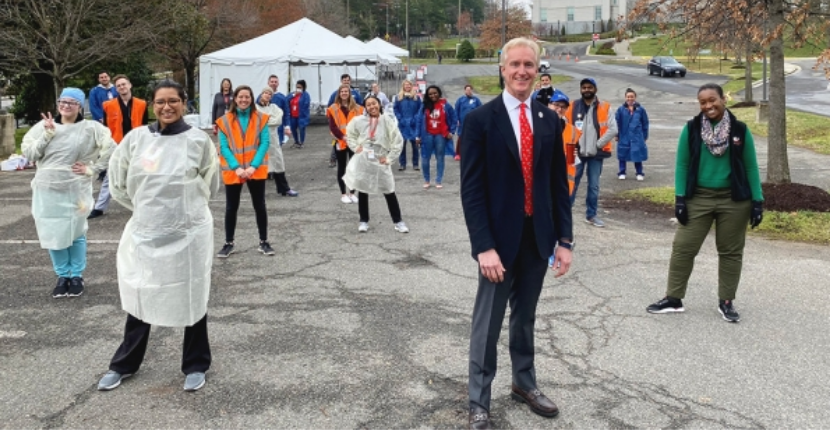 The Coronavirus pandemic has hit many people really hard. This has made 2020 a year that we will not soon forget, but there are a lot of amazing medical professionals and essential workers doing their part to keep our country going. Hyundai wanted to chip in to help areas hit hard by the COVID-19 pandemic, so they started a Hyundai Hope on Wheels in March. Learn more about what this is and how it has impacted the United States below.
What is Hyundai Hope on Wheels?
In late March, Hyundai started Hyundai Hope on Wheels to help with the pandemic. This is a non-profit organization that has actually been around for many years helping with childhood cancers. However, since the pandemic began, they have also helped to expanded COVID-19 testing.
Through this organization, Hyundai has helped to fund 23 different COVID-19 testing sites throughout the United States. Hyundai Hope on Wheels has also donated money to help combat the pandemic in other ways. They have donated a total of $4.4 million dollars to date.
This donation of money and helping with expanding COVID-19 testing can help to ensure people are safer, and we can do more things to reopen the country.
"We are grateful for the tireless work of the healthcare workers on the frontlines of the pandemic that made this milestone possible," said Kevin Reilly, Board Member of Hyundai Hope On Wheels and President of Alexandria Hyundai. "Testing is the key to reopening our country safely and we are proud to support our partners in this ongoing and critical effort."
Hyundai and Algonquin Hyundai are doing their best to look out for you and your loved ones during the time. We want you to stay positive and test negative for COVID-19, but if you are showing symptoms, you should get the medical help you need. There are a lot of amazing medical professionals out there working hard for you.
Also, if you need to upgrade your vehicle or get it serviced at this time, know that this Hyundai dealer can help. We are taking precautions to prevent the spread of the COVID-19 virus so that you can be safer as you try to do the things you need to do. We know that you can't always wait to get a car fixed or to buy a new one, so we will help you do it more safely.