Everyone is Head Over Heels for the Hyundai Sonata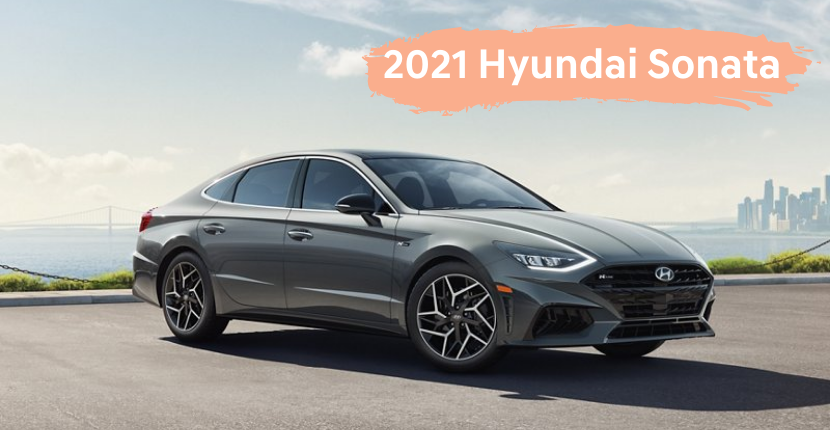 Everyone is talking about the new Hyundai Sonata and its fresh design. This midsize sedan has outdone its competitors with its reliability and performance. Not to mention, the Hyundai Sonata 2021 features new technology and designs that are sure to wow your friends and family. Find out more about the Hyundai Sonata below and you will be quickly looking for a "Hyundai dealer near me."
Features
The non-hybrid Sonata comes with two engine options, and the Sonata Hybrid has a 2.0-liter engine with 150 horsepower and 139 pound-feet of torque along with a six-speed automatic transmission. The non-hybrid engine includes a 1.6-liter, turbo-charged four-cylinder that produces 180 horsepower and 195 pound-feet of torque. The Sonata also gets an EPA estimated 27 MPG in the city, 36 MPG on the highway, and 31 MPG combined. This is very impressive for a midsize sedan.
The second non-hybrid engine option is a 2.5-liter four-cylinder that produces a claimed 191 horsepower and 181 pound-feet of torque. Both non-hybrid engine options feature an eight-speed automatic transmission.
Interior
The Hyundai Sonata is 16 feet long, six feet wide, and stands 4.7 feet tall. Its trunk has a cargo capacity of 16.3 cubic feet, majorly beating out its competitors. This super deep trunk can help your store all of your belongings and you likely won't even need to put your rear seats down.
The new Hyundai Sonata interior provides luxury and sophistication at a truly unbeatable price. The central infotainment system features a large screen and dials and buttons for volume and climate controls.
Comfort was a must in the design of the Sonata, and that is why the seats are comfortable, supportive, and have optimal legroom in the rear seats. 
Safety
We know you are worried about your safety and also worried about the safety of the people you love. The Sonata earned five stars on the National Highway Traffic Safety Administration's overall safety rating. It also earned a Top Safety Pick award from the Insurance Institute for Highway Safety; its crash ratings also got top markings.
Check out the Hyundai Sonata Today
There is a reason that you are seeing more and more Hyundai Sonatas out on the road, and this is just the beginning. The 2021 Hyundai Sonata is sleek, striking, and makes a great impression. There is a trim that works for everyone, and it provides car connoisseurs with a feeling of luxury at a reasonable price. See for yourself why people are falling in love with the 2021 Hyundai Sonata by visiting Rosen Hyundai Algonquin, your top new and used car destination.