See Why the Elantra Is an American Favorite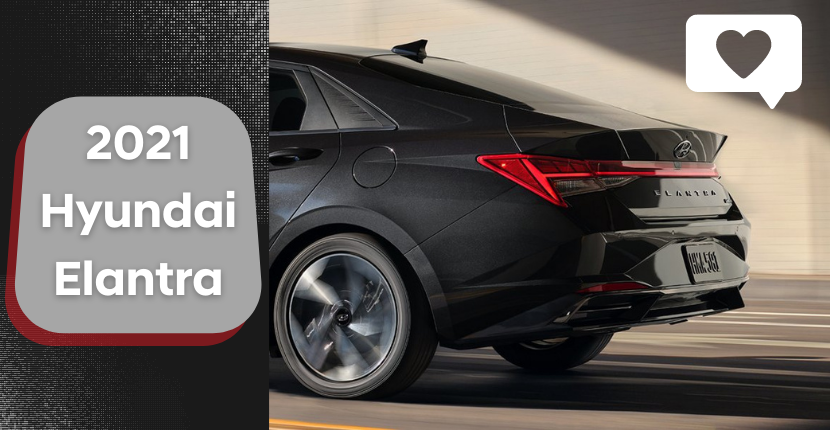 Bold inside and out, Hyundai has transformed the all-new Elantra and loaded it up with technology. With a full spectrum of choices for power and efficiency, the Hyundai Elantra interior takes the spotlight with a giant leap into modern style and intelligent innovation. Hyundai's first hybrid, bringing a whopping 50+ mpg, the 2021 Elantra offers a bold new take on sedans. It's why the Elantra is an American favorite. Check out the all-new Elantra at Rosen Hyundai now! 
Elantra: Bigger and Better
The seventh generation of the model, the 2021 Elantra is now longer, wider, and lower than ever before. New changes include dramatic new design elements and all-new equipment. For example, it has available digital instrumentation, wireless smartphone projection, smartphone digital key technology, and a full system of Hyundai SmartSense driver assistance technologies. Also, Hyundai is rolling out a new Hybrid model to the lineup. This comes alongside the sporty turbocharged N Line model. The Hybrid Elantra is capable of reaching 50 mpg without loss of power or performance. 
Awarded for its Excellent Safety 
When equipped with specific headlights, the 2021 Hyundai Elantra is an IIHS 2021 TOP SAFETY PICK. It features excellent standard safety with features like automatic emergency braking and blind-spot monitoring. Similarly, it is the ninth vehicle to receive a 2021 TSP or TSP+ rating for Hyundai. With great safety features, the Elantra gives you peace of mind. You'll know definitively you and your passengers are protected when you're on the road. 
Highlights of the 2021 Elantra 
The 2021 Elantra is an all-new seventh-generation Elantra compact sedan. It's new vehicle platform includes a longer wheelbase, wider stance, lower roofline. An everyday exotic four-door-coupe look with innovative molding and engineering technology, the Elantra is the second Hyundai vehicle with a Sensuous Sportiness design identity. 
For maximum convenience, Hyundai's optional Digital Key allows you to unlock, start, and drive the vehicle without a physical key via a smartphone or NFC card. It includes many other amazing features like two available 10.25-inch multimedia screens under one piece of glass, as well as Standard SmartSense safety and convenience technologies. However, an enhanced natural-language voice-recognition system is what really takes the cake. With Speech-to-Meaning and Deep Meaning Understanding technologies, this voice-recognition system is powered by Houndify and includes tons of feature controls. 
An Award-Winning Vehicle: the 2021 North American Car of the Year
Capping a strong year for both Hyundai Motors North American and the Elantra model, the 2021 Hyundai Elantra was awarded the prestigious distinction of being named the 2021 North American Car of the Year. The NACTOY awards cited the Elantra's incredible fuel efficiency as what made it stand out. It was the first-ever Elantra Hybrid to receive an EPA-estimated fuel economy rating of more than 50 mpg combined. Finally, the way the Elantra N and Elantra N Line performance models added to the model's family boosted the Elantra over the top. 
The Best Compact Car
It is truly a shining example of the perfect combination of upmarket safety and convenience features with superb refinement. The 2021 Elantra is well-built and highly refined. Starting below $20,000 and offering excellent resale value, Kelley Blue Book awarded the 2021 Elantra the title of Best Compact Car in the 2021 KBB 5-Year Cost to Own Awards. 
Hyundai Dealership Near Me 
At Rosen Hyundai Algonquin, we know that the customer is the most important thing. We believe in providing great service and making your car-buying experience easy and enjoyable. Visit us to learn more about why the Elantra is an American Favorite or schedule a test drive today!