Electric Is The Way To Go, See Why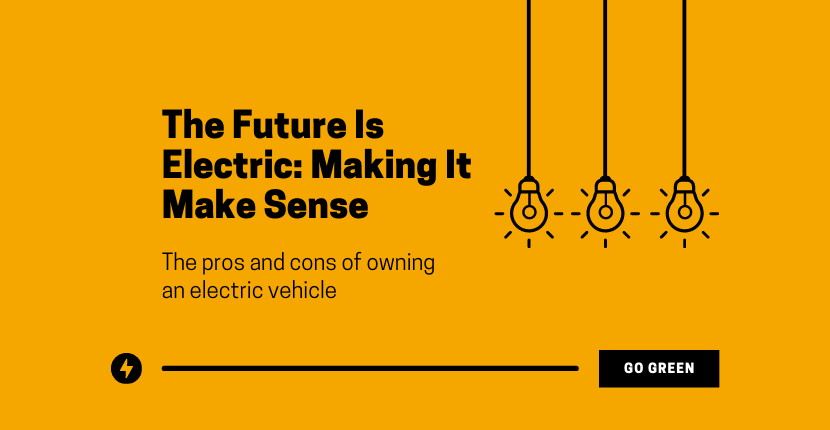 On the market for a new vehicle? With more savings than ever, tax incentives, and an eco-friendlier driving experience, electric vehicles are the best way to go. When it comes to electric vehicles (EVs), the benefits outweigh any nostalgia you may have for gas-powered vehicles. Check out some of the best reasons to go electric for your new vehicle below, and then check out all of the amazing Hyundai electric cars at Rosen Hyundai Algonquin!
Electric Means Savings On Gas 
It may be obvious, but with an electric vehicle, you no longer need to pay for gas. That means huge savings — on average, between $2,000 and $4,0000 on gas every single year. All electric vehicles eliminate gas costs altogether, but even plug-in hybrids (PHEVs) eliminate a significant portion of your gas bill as well. Some of the best electric vehicles that guarantee these savings include the Hyundai Kona, an all-electric subcompact SUV, and the Hyundai IONIQ Electric, an all-electric hatchback. 
Electric Means Low Maintenance Costs And Time 
In addition to the savings from eliminating the need for gas, electric vehicles earn you major savings on maintenance costs. As an electric vehicle, it doesn't require oil to lubricate the engine, eliminating the need for oil changes. Just that alone means huge savings over time. Add in the fact that the same is true of other expensive engine work and brakes won't wear as easily, and this can add up to $6,000 to $10,000 in maintenance savings over the life of the EV.
You'll save much more than just money with an electric vehicle. You'll also save time from the elimination of engine maintenance and repairs, as well as time at the gas pump. You might be wondering "how long does it take to charge an electric car?" Though this can vary by the vehicle, most EVs take less than a couple hours to charge. This means you can plug it in at night while you're asleep or even while you're at work if you have a long commute. In many cases, it's free and easy to install a charging station in your home.
Electric Earns You Tax Credits and Incentives 
For even more savings, electric vehicles, including the Hyundai Kona or IONIQ, are eligible for a nearly $7,500 federal income tax credit if the vehicle was purchased new in or after 2020. Electric vehicles also earn other state and local tax credits or financial incentives.
Electric Means Reducing Your Carbon Footprint 
Of course, one of the major benefits of driving an electric vehicle is that it reduces your carbon footprint. In doing so, you're helping to reduce the potential damage climate change, caused in part by rising carbon emissions, can inflict on the planet. This is not only good for you, but it's also good for the future of humankind.
Hyundai Near Me 
At Rosen Hyundai, we are the Algonquin Hyundai. We have a wide selection of new and used vehicles, as well as a friendly and expert staff ready to help you find the perfect vehicle for you. Visit us to learn more about all of the amazing benefits of an electric vehicle or schedule a test drive today!