Looking For A Used Car? The Elantra Is For You!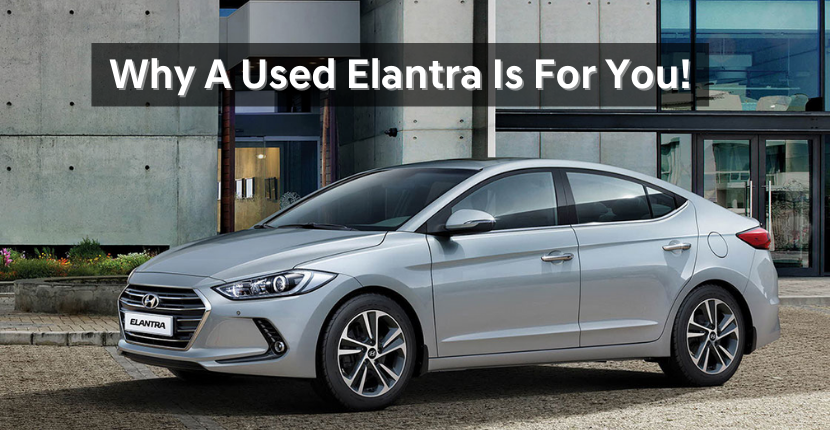 If you're looking for the best used cars to buy, check out a used Hyundai Elantra at a Hyundai Dealer Near Me! Named one of the most inexpensive compact cars to own by Kelley Blue Book, the Hyundai Elantra offers you savings and so much more. With great fuel efficiency, you'll be hard pressed to find a vehicle that beats it and offers the same great value for its inexpensive price. Find a used Hyundai Elantra for sale at Rosen Algonquin now!
Why The Elantra Is A Great Value Purchased Used 
For some vehicles, purchasing it used is a bad idea for many reasons, including drastic depreciation value and outdated technology. With the Elantra, however, a used model is a great value! In 2014, Hyundai redesigned the Elantra to have a quieter cabin and included updated features. A used Elantra with a model year of 2014 or after will maximize value while minimizing price. One of the most popular and reliable models since then has been a used 2017 Hyundai Elantra. 
Regardless of the year, drivers have celebrated used Elantras for their streamlined and well-designed interior. In addition, you won't find its full suite of technology and features in many of its competitors. Every model year also offers great safety crash test ratings, as well as excellent fuel efficiency. 
Great Reliability 
Hyundai vehicles are some of the most reliable cars produced on the market. Across the manufacturer's range of models, drivers consistently trust Hyundai. With its many accolades and awards, you can count on Hyundai to offer safe, reliable, and dependable vehicles.
More specifically, the Hyundai Elantra is an extremely reliable compact sedan. The average total annual cost for repairs and maintenance on an Elantra is $452, much lower compared to the average of $562 for all other compact cars and $652 for all vehicle models. Additionally, the frequency of repairs is much lower for the Elantra. On average, Elantra owners require unscheduled repairs 0.3 times per year, again lower than 0.4 times needed for all other vehicle models. Overwhelmingly, the data demonstrates the Hyundai Elantra is a good vehicle to own for its reliability. 
Elantra Beats Out Competitors 
The compact sedan segment is highly competitive. That Elantra outshines its competitors makes it all the more impressive. The Elantra will surprise those who have never had the pleasure of driving a Hyundai. It's styling, abundance of technology, and interior comfort is rarely combined so perfectly in a compact car. 
Check Out A Used Elantra At Rosen Algonquin!
At Rosen Hyundai, we have a wide selection of certified pre-owned vehicles to meet all of your needs. With plenty of model years and trims, you're sure to find the used Elantra for you. Visit us to learn more about the amazing value of a used Elantra or schedule a test drive today!