How SmartSense Protects You and Your Passengers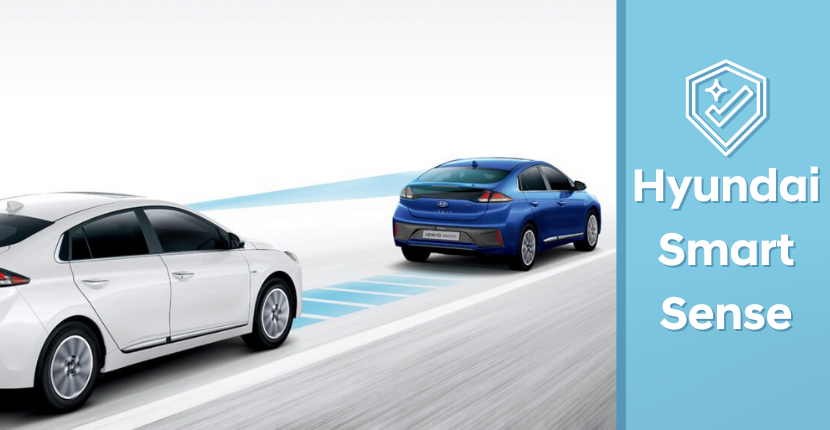 Imagine a vehicle with smart, innovative technology capable of keeping you and your family safe at every touchpoint. From collision alerts to safe exit assist, the Hyundai SmartSense systems constantly monitors your environment to protect you from all of the potential hazards while driving. Safety is something we at Rosen Hyundai Algonquin prioritize when helping our customers choose a vehicle. Check out more about Hyundai SmartSense below.
What is Hyundai SmartSense?
Hyundai SmartSense is a driver assistance program to provide safety and peace of mind while on the road. SmartSense systems constantly monitor your environment to protect you from potential risks while driving. When considering Hyundai for your next vehicle, SmartSense is a positive feature to consider. Hyundai SmartSense has many advances including:
Smart Cruise Control
Forward Collision Avoidance Assist
Automatic Emergency Braking
Pedestrian Detection
Lane-Keeping & Lane Following Assist
High-Beam Assist
Driver Attention Warning
Safe Exit Assist
Rear Cross Traffic Collision Warning
And so much more!
Why SmartSense?
The innovative Hyundai technology is a great asset to consider when choosing Hyundai as your next vehicle. And there are many other features of SmartSense that Hyundai drivers will love. If you live in a high traffic area, the safe exit assist system that warns occupants not to open a door if traffic is approaching the vehicle from behind is a great feature. Hyundai also offers highway driving assist (HDA), which pairs adaptive cruise control and lane-centering assistance with safe following distance and speed maintenance functions. While not every vehicle comes with SmartSense, there are a variety of Hyundai models that do. The Hyundai Palisade, Santa Fe, and Venue are just a few to name. Explore some of our new models here.
Hyundai Near Me
When hitting the road, you can never be too safe. Now, with state-of-the-art technology, your Hyundai model will do the work for you. Every parent can feel safe with their children or when letting their teenagers hit the road for the first time.
Whether you are looking for an up-to-date model with top-notch features and SmartSense, or a used model with the safety and comfort you need, Rosen Hyundai is the dealership for you. We offer a wide selection of 2021 new models as well as certified pre-owned models perfect for you and the family. If you have more questions about SmartSense or just want to set up an appointment, please do not hesitate to reach out to Algonquin Hyundai today!