2022 Elantra N Virtual Debut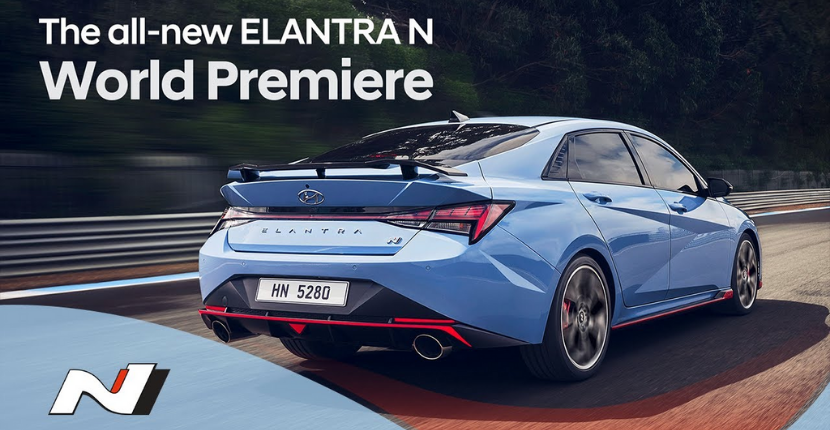 Hyundai can expect big things this winter. In addition to an array of new 2022 Hyundai models, Hyundai is also releasing the first-ever 2022 Elantra N. But you might be wondering: What is the Elantra N?
2022 Elantra N
Hyundai's Elantra N is a new breed of a high-performance sedan that is coming to North America this year. This new model will round out Hyundai's N brand line-up of what is going to be described as an everyday sports car. This sleek model with offer premium features for buyers looking for a sports car style at an affordable price.
The new Elantra N is variant of the Elantra, but with a twist. The line will offer more than 40 specialized N elements to enhance the driving performance and add a strong dynamic. Features of this new model include:
A 2.0-Liter, Turbocharged Engine
18-Ich Alloy Wheels
Forward Collision-Avoidance Assist
Smart Cruise Control (SCC) with Stop & Go
Electronic Parking Brake
Wireless Charging Pad
Heated Mirrors & Seats
Bose Premium Audio with 8 Speakers
Hyundai Digital Key
The Hyundai Elantra N line will arrive in North America by the end of the year and will start at 30,000 MSRP. Explore more features of this anticipated model here.
Interested in Leasing?
If purchasing a brand-new Hyundai is not your style, leasing is the next best thing. Leasing allows you to drive your vehicle of choice for a fixed period-of-time. When that period-of-time is completed, the lessee either returns the car to the dealer or chooses to purchase it by paying off the remainder of its residual value. This also allows the driver to experience new models before deciding to ultimately purchase the vehicle and/or try out a new one! Rosen Hyundai offers fantastic lease specials each month on the newest models released. For more on how to lease a vehicle at Rosen Hyundai or for additional help when it comes to making a lease vs buy car decision, call (888) 271-1804 today!
Rosen Hyundai Algonquin: Hyundai Dealership Near Me
At Rosen Hyundai, we have all the latest and greatest new Hyundai models for sale. Whether you're looking at a new 2022 Hyundai Elantra or waiting for the new Elantra N, we have vehicles to suit your needs. For questions about our new models to come or interested in our current inventory of new and used models, visit our Illinois Hyundai dealership today for a truly satisfying car-buying experience.