Which Headlights Should You Use?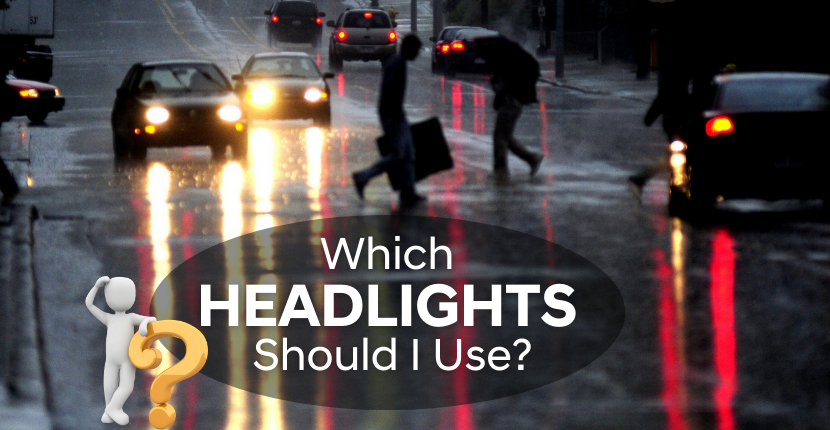 When driving your vehicle, you'll encounter lots of situations out on the road when it's useful, or even necessary, to use your headlights. The key to safety for yourself and others is using the right headlights in the right situations. Some conditions call for high beam vs low beam, while using fog lights will be more appropriate in other situations. For headlight maintenance, visit Rosen Hyundai Algonquin now! Check out our guide to which headlights you should use: 
Why Headlights are Important 
Because they ensure you can see the road and other drivers can see you, headlights are one of the most important safety features on any vehicle. That's why using your headlights effectively is the key to road safety. While most of us know to use our headlights when it's dark, there are many other situations when it can be helpful to use headlights. It's important to recognize the situations that call for headlights and know which headlights suit the situation best. 
Low Beam Headlights
Unlike high/full beam, low beam headlights give off just enough light to show you the road without excessive glare. Low beams should always be used at night! However, they can also be useful during the day when it's darker than normal outside. For example, low beam headlights can be useful during adverse weather conditions, like rain, sleet, snow, or fog.
Full Beam Headlights 
High Beams, like low beams, help you see the road when it's dark, but they're much brighter. They give off an intense, center-weighted light distribution with a lot of glare, which is why it's important to turn them off or down when there is oncoming traffic. Full beam headlights are best used when there aren't other cars near you. While high beams can sometimes be helpful in adverse weather, the light can also be reflected back from rain or fog, making it harder for you to see. Be careful when using full beam headlights in any conditions.
Fog Lights 
Specially designed to be useful in foggy conditions, fog lights have a unique flat and wide beam shape. They are usually placed low on the front of the car, near the front bumper. This placement, along with the light's shape, cuts through the fog to light the surface of the road while avoiding the light reflecting back and distracting you. Most vehicles feature a rear fog light to enable cars behind you to spot your vehicle in foggy conditions. Like high beams, fog lights are very strong and can distract other drivers, so you should only use them during fog or snow — but not the rain.
Headlight Maintenance at Rosen Hyundai!
Looking for a Hyundai dealership near me? At Rosen Hyundai, we are experts in servicing your Hyundai vehicle. Whether you are looking to do some routine maintenance or you need something a little more complicated done, we have the experts that will help you make it happen. Our Rosen staff is experienced and knowledgeable, and they are ready to help you. We can make sure your vehicle is in top shape by performing routine maintenance on it or supplying and installing parts. Either way, we can get your vehicle ready to go. Visit us to learn more about headlights today!