How To Use Remote Park Assist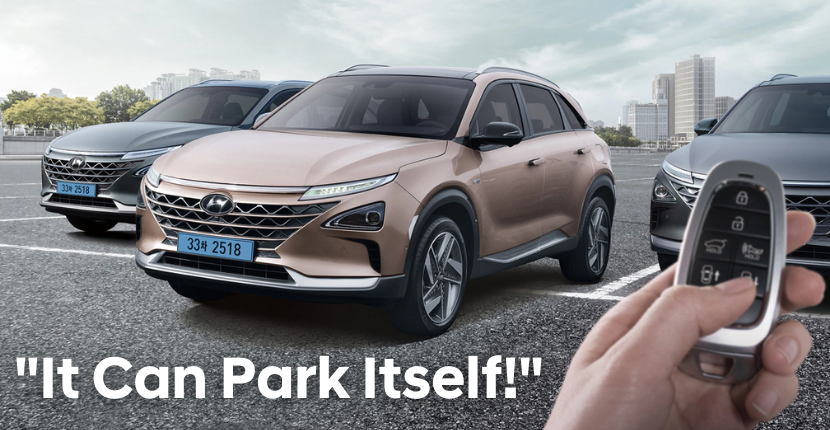 Now, your Hyundai vehicle could have an autonomous active parking assist system. The remote smart parking assist takes the worry and hassle out of parking in tight spaces. Great for an affordable family sedan, the Hyundai Smart Park system is now available on the 2020 Hyundai Sonata. With the addition of the newest Hyundai technology, it's the perfect time to check out the Sonata and its impressive self-parking capabilities at Rosen Hyundai Algonquin! 
How Does Hyundai Smart Park Work? 
The Remote Smart Parking Assist system utilizes the Sonata's electronic gear selector and steering. It puts the vehicle into gear and perform course corrections as the vehicle moves. Then, the Sonata's parking sensors detect both stationary and moving objects that might be in the path of the vehicle as it moves and inhibit parking. The system then works to straighten out the vehicle's wheels. If they are positioned to the side, the vehicle will correct before beginning the process of parking. 
Just press the remote park assist button once, and your vehicle can travel a maximum of 23 feet in either direction to achieve proper parking. Press it once more to allow your vehicle to move an additional 23 feet if needed. Note that the system works best if you are standing within 10-16 feet of your vehicle while it is parking. 
Get Hyundai Smart Park On Your Vehicle
For the time being, Hyundai's Smart Park technology is available exclusively on the Hyundai Sonata. In terms of 2021 Hyundai Sonata configurations, the self-parking technology is available on the Sonata's top Limited trim level. Sonatas are available now at Algonquin Hyundai!
More To Love About The Sonata
In addition to Smart Park, the Hyundai Sonata is jam packed with other amazing features. Hyundai technology is leading the pack. The vehicle's Hyundai Digital Key allows you to lock and unlock your door. You can also conveniently start your vehicle's engine from your compatible smartphone. Inside your Sonata, you'll be able to charge your phone wirelessly and access your smartphone's apps through Apple CarPlay or Android Auto via voice commands or the touchscreen display. With the complete package of Hyundai SmartSense features, including forward collision-avoidance assist with pedestrian detection, lane following assist, rear occupant alert, highway drive assist, and blind-spot collision-avoidance assist, you can rest assured that you and your passengers are safe out on the road. 
Hyundai Near Me 
Interested in seeing the magic of Hyundai Smart Park for yourself? Visit us at Rosen Hyundai in Algonquin, IL to test drive and experience all of the new amazing features of the Hyundai Sonata today!