Pros Of Buying Pre-Owned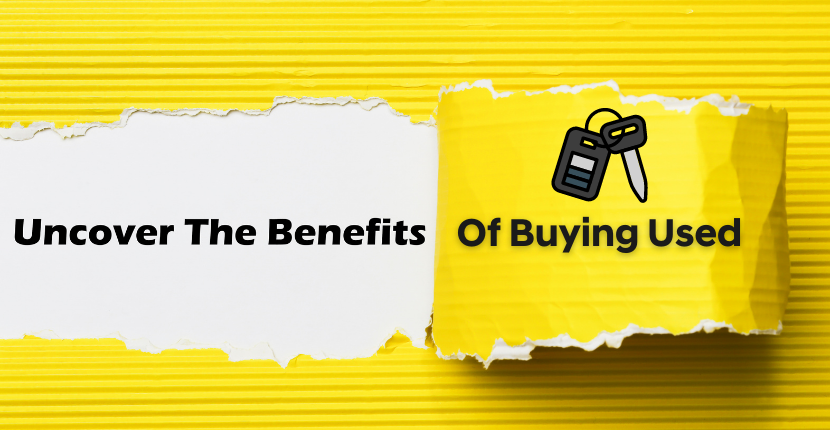 Pre-owned vehicles are hot in the auto market right now. The automotive industry is experiencing a shortage of new vehicles due to lack of chips needed to manufacture new cars. With slowed manufacturing, new vehicles are either not available or much more expensive. Instead, many customers are turning to buying pre-owned vehicles right now. Used vehicles come with many great advantages, from savings to convenience and more. For customers looking for affordable used cars, check out Hyundai Certified Pre-Owned vehicles at Rosen Hyundai!
Benefits of buying a used car include: 
Amazing Savings 
With the approaching holiday season, saving some money with a used car is a huge benefit. Pre-owned vehicles are more affordable than new cars, and they don't lose so much value so quickly. New vehicles depreciate in value by about 20% just by driving off the lot. You don't have this problem with used vehicles, adding up to thousands of dollars in savings. 
Lower Insurance Rates 
Another way to save by buying a used vehicle is with lower insurance rates. Most people are not aware that car insurance costs less per month for a used car than a new vehicle. These lower rates give you monthly savings with your insurance premium in addition to the savings of buying used. 
Many More Options 
When you buy a new vehicle, adding options and extra features greatly impacts the sticker price. Pre-owned vehicles, however, already come with the options and features, and the price you see already accounts for them. With a used vehicle, you can get great features like roof racks, rust-proof coatings, sunroofs, all-wheel drive, and other performance features without breaking the bank. Adding these features without adding the price is just another way to save money by getting more for your buck.
Avoid Hidden Fees 
Buying a new vehicle entails a long contract with lots of hidden fees, making it even more expensive. With used vehicles, the price you see is the price you pay. You won't have to deal with hidden costs and fees, like shipping fees or manufacturer fees. Hidden costs add up quickly, so avoiding them allows you even more savings. 
Existing Warranty 
Pre-owned vehicles, especially ones that are relatively recent model years, are often still under factory warranty. Lots of drivers lease a car, then turn it back in after three years. This means the pre-owned vehicle may still have a couple years left on a 5-year warranty, for example. Certified pre-owned vehicles go through a rigorous inspection process, so they will often come with an extended warranty by the time they are up for sale on the lot. 
Visit Rosen Algonquin! 
Looking for a Hyundai dealership near me? At Rosen's Algonquin Hyundai, we have a wide selection of new and used Hyundai vehicles. As you are looking into buying used due to new vehicle inventory shortages, look to Rosen Hyundai! Visit us to learn more about our pre-owned vehicles or schedule a test drive today!