Best Hyundai Models To Upgrade To From Honda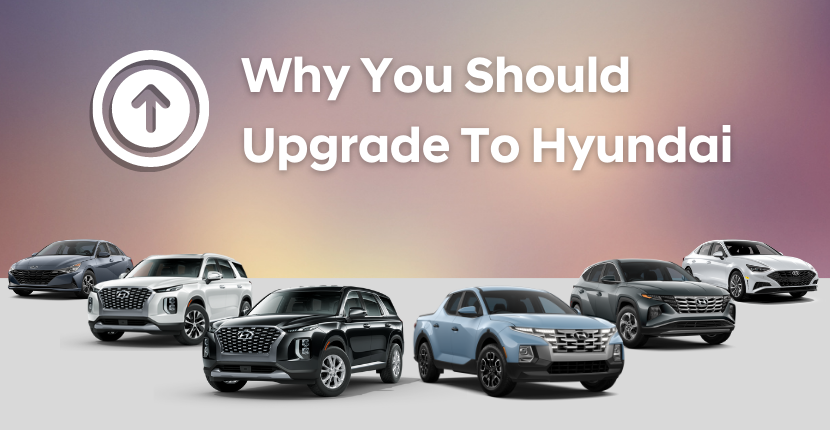 Driving a Honda?  The start of a new year is a great time to upgrade your old Honda car for a new Hyundai vehicle. Hyundai beats out Honda when it comes to reliability and price, plus offers better subcompact and midsize SUVs. Plus, Hyundai offers an incredible money-saving warranty Honda simply cannot compete with. Start the year off right with a new Hyundai at Rosen Hyundai Algonquin today!
Hyundai's Superior Reliability 
While most Honda vehicles have average to subpar predicted reliability ratings, like the Pilot, Accord, and Accord Hybrid, all rated Hyundai have earned above-average predicted reliability ratings. If you want a reliable vehicle, go with the Hyundai. 
Save More Money With Hyundai 
The Hyundai lineup has a lower average price than Honda's. In most cases, Hyundai vehicles have a lower starting price than its Honda counterpart. This doesn't mean you're missing out on great features, though. The price differences are between comparable vehicles, so you're saving money with a better vehicle when you go with Hyundai. There are also four Hyundai vehicles priced under $20,000 — the Accent, Elantra, Veloster, and Venue — while Honda does not have any currently produced vehicles under this price point. 
Hyundai's Unbeatable Warranty 
Hyundai beats out Honda yet again with its amazing 100,000-mile powertrain warranty. This is twice Honda's Limited Vehicle warranty of 5-years or 60,000 miles. The Hyundai Warranty gets even better by adding 5-year unlimited roadside assistance and lifetime hybrid battery warranty. 
Subcompact SUVs
Hyundai's Venue and Kona are far superior to Honda's HR-V. They both offer a more modern cabin design than the HR-V, and their interiors don't have districting instruments and controls like the Honda. The Hyundai Venue even has a lower starting price than the HR-V, while the Venue has better fuel economy than the HR-V. Both the Venue and Kona have more standard features than the HR-V, including a touch-screen infotainment system with Apple CarPlay and Android Auto.
Midsize SUVs
In this category, Hyundai is the clear winner with vehicles like the Hyundai Palisade, 2022 Santa Fe, 2022 Hyundai Tucson, and 2021 Hyundai Sonata. The Honda Passport and Pilot just fail to excite. The Santa Fe gets better fuel economy, has a lower starting price, and earns a higher predicted reliability rating than either Honda. The Palisade offers three-row seating and earns higher safety and predicted reliability ratings. It also features a roomier, more upscale cabin and more standard technology, like Apple CarPlay and Android Auto.
Visit Rosen Hyundai!
Looking for a Hyundai near me? At Rosen Hyundai, we have a full inventory of new and used vehicles. Our goal when you visit our new Hyundai dealership is to provide you with a superior experience satisfying your needs. Experience the Rosen difference when you shop or service with us!